All

Deals

Coupons

Sales

Expired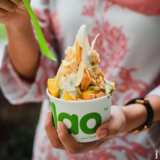 We're going coconuts with Coconut Flakes topping! It's Well-nesday and we 've got a surprise for ya to try out today! We will be having crunchy Coconut ...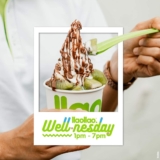 Do we need to say more about this 33% Well-nesday? Do we REALLY need to? You should be in front of llaollao yesterday people!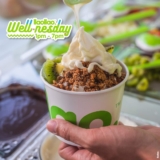 Fuiyo 22% Well-nesday la wei! This could be the best week of the month or is it not? Let's go people!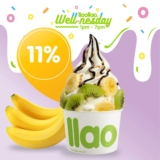 Wuddappp guyss! It's the 1st week Well-nesday again! Means we're giving you 11% off your froyoyoyo!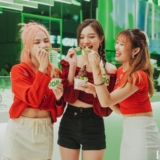 llaollao is celebrating Chinese New Year in the most festive way possible - with a special promotion! From 26th to 27th January 2023, customers who wear their ...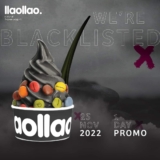 lliallao limited edition Black froyo SLAPS HARD 🔥🔥🥶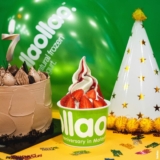 HAPPYYY BIRTHDAY TO…ME!! ???? IT'S OUR 11.11 PROMO! llaollao TURNS 7 gais! ????And what better way to celebrate our anniversary but with youu! TOGETHER! ...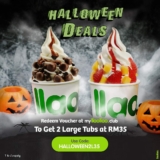 llaollao will never ghost you this Halloween! ???? SPECIAL DEAL ALERT! llaollao got no tricks but all the treats for you! Spooky HALLOWEEN DEALS for y'all ...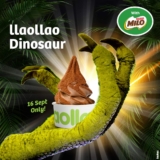 RAWWR! IT'S llaollao DINOSAUR! ???????? Air yang dicincang tidak akan putus - Cuz we know no matter what happens, Malaysians and @milo_malaysia can never be ...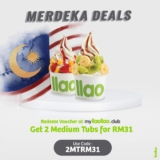 REDEEM YOUR SPECIAL MERDEKA PROMO ONLY ON 31ST AUGUST! ????????✨ Hi anak Malaysia semua! Jom sambut Merdeka dengan llaollao! ???? Get your MyllaollaoClub ...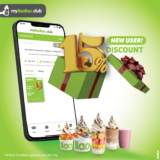 In a move to further engage with its loyal customers, llaollao Malaysia has launched a new app that comes with exclusive rewards. With the app, customers ...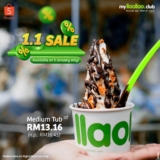 Flash deal alert! We're the ones you need this 1.1! Head on over to Shopee and get discounted E-vouchers for a Medium Tub of llaollao at only RM13.16! ...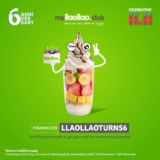 #Myllaollaoclub members get first dibs on our RM11 froyo voucher 🙌 Claim yours in-app and redeem it in store from 11 – 30 Nov 🎈 To join the celebration, ...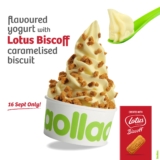 Celebrate Malaysia Day with a delectable Lotus Biscoff flavoured froyo - available exclusively on Sept 16  *Available in-store and delivery on GrabFood ...