All

Deals

Coupons

Sales

Expired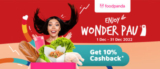 Boost Offers up to 10% WonderPAU Cashback with foodpanda !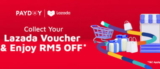 Menu promotion-banner Lazada October Payday Sale Collect & Redeem RM5 OFF Lazada Voucher on 25th Oct only! ...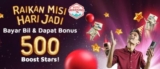 Korang tau tak, yang  Boost turned 5 this month?  So sempena Boost 5th Birthday,  kitaorang nak bagi korang up to bonus  500 Boost stars. ...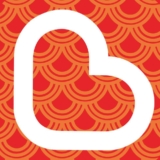 BOOST YEAR LONG PROMOTION 2022 Promotion 1 12,000 BOOST Stars with RHB Credit Card/-i This promotion is valid every day from 1st September ...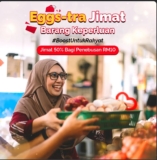 Hai rakyat Malaysia! Kami di Boost sangat memahami kesukaran yang anda lalui pada ketika ini. Oleh itu, kami ingin berikan penjimatan EGGS-TRA untuk anda ...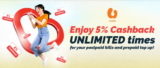 As life returns to normal, memang we're going to be calling friends, surfing the net, gaming, and using up all that data, let Boost belanja you sikit on your ...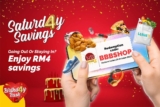 Weekend dah sampai! What are you plans for the day? Going shopping? That sounds like a great idea! 😊 Here's a lil' something from us, it's #Saturd4ySavings ...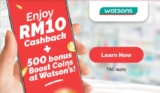 Stocking up on your skincare & essentials? Head over to a Watsons for more savings! Nak keluar jalan ...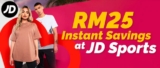 Find the perfect sportswear & flex your outfits! Cop the latest tees, hoodies, kicks and get on the gain train. Enjoy RM25 Instant Savings on your ...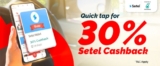 Need to stop and refuel your car? Stop by your nearest PETRONAS station and get up to 30% cashback, capped at RM6 when you pay with Setel on Boost app for the ...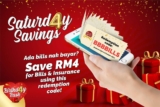 We're kicking off our #BoostBirthd4yBash celebration with our very first #SaturdaySavings! 🥳 Stressing over your bills? Here's RM4 savings on your Bills ...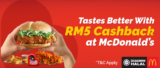 Satisfy your cravings with your favourites from McD today! Your meals aren't complete without a lil' reward on the side, so we're here to give you more! ...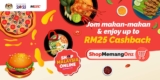 Treat yourself to a delicious meal! You boleh makan macam-macam sampai puas. 😋 And hey, here's something from us! Enjoy up to RM25 cashback & 4X Boost ...