All

Deals

Coupons

Sales

Expired
Ramadan Promotion is here! Enjoy Buy 2 Free 1 meal promotion at all Tokyo Secret outlets from 23 Mac - 20 April , Daily 6pm -9pm.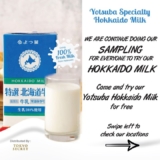 Tokyo Secret Yotsuba Hokkaido Milk for free !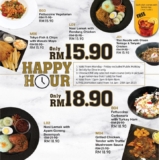 HAPPY HOURR!! HAPPY HOUR!! Lets come and enjoy Tokyo Secret HAPPY HOUR promotion only on JANUARY!!!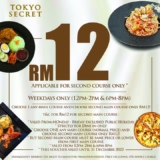 Tokyo Secret offers second course only RM12 !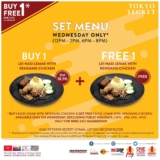 Tokyo Secret Special Deal Just for ONECard Members Only ! Buy 1 Free 1 only for Buy 1 Nasi Lemak with Rendang Chicken and get Free 1 Nasi Lemak with Rendang ...
Introduce our new product - Burnt Cheese Cake!!! Do remember our special promotion Buy 1 Whole Burnt Cheese Cake FREE 1 Whole Cheese Cake from 24 May - 7 ...