All

Deals

Coupons

Sales

Expired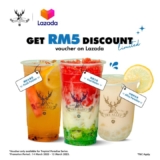 The Alley 鹿角巷 Tropical Paradise series!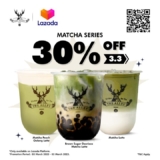 Matcha lovers, a 𝐁𝐄𝐒𝐓 deal for you! Enjoy 𝟑𝟎% 𝐎𝐅𝐅 for all Matchasss from 3rd - 5th March 2023 on Lazada. All you have to do is to click the link below, ...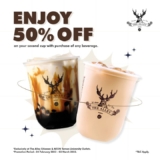 Hey Peeps~ 𝟓𝟎% 𝐎𝐅𝐅 on your The Alley 鹿角巷 𝐒𝐄𝐂𝐎𝐍𝐃 beverage !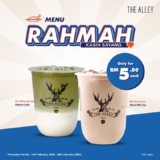 In support of 𝐌𝐄𝐍𝐔 𝐑𝐀𝐇𝐌𝐀𝐇 initiative, THE ALLEY is offering 𝐌𝐚𝐭𝐜𝐡𝐚 𝐋𝐚𝐭𝐭𝐞 or 𝐁𝐥𝐚𝐜𝐤 𝐌𝐢𝐥𝐤 𝐓𝐞𝐚 at 𝐑𝐌𝟓 !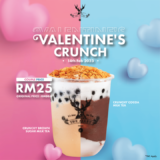 The Alley 鹿角巷 2 𝐂𝐫𝐮𝐧𝐜𝐡𝐲 𝐌𝐢𝐥𝐤 𝐓𝐞𝐚 𝐒𝐞𝐫𝐢𝐞𝐬 drinks for only RM25!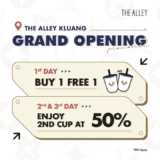 The Alley 鹿角巷 Kluang Outlet Opening Buy 1 Free 1 Promotions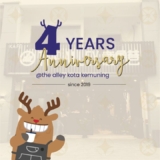 Ding Dong!Celebrate with us for the 4th Anniversary! Enjoy your 2 cups Brown Sugar Deerioca Series from only 𝗥𝗠𝟮𝟱. *This offer only applies at The Alley ...