All

Deals

Coupons

Sales

Expired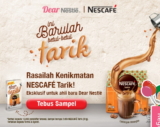 Nestle, the world's leading food and beverage company, is giving away free NESCAFÉ® TARIK™ samples to Malaysians who join the Dear Nestle online membership ...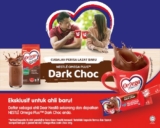 Nestle Malaysia is giving away free samples of their new dark chocolate Omega Plus! The giveaway is valid from 6 June to 3 July 2022 and you can claim your ...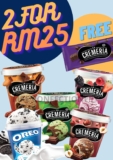 Looking for a delicious treat? Head to the Nestle Ice Cream Warehouse Clearance Sale where you can enjoy buy 1 Free 1 your favorite flavors! This is a great ...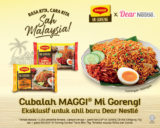 Nestle is giving away free samples of their popular MAGGI Mi Goreng noodles from 6 May to 2 June 2022. To register for the giveaway, simply become a 'Dear ...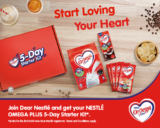 Register your interest and get ESTLÉ OMEGA PLUS 5-Day Starter Kit  for FREE ! The NESTLÉ OMEGA PLUS 5-Day Starter Kit consists of the following items: a. 1 ...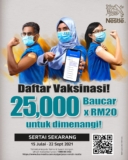 BAUCAR-BAUCAR BERJUMLAH RM500,000 UNTUK DIMENANGI, SERTAILAH SEKARANG! Program inisiatif NESTLÉ ini adalah untuk memberi ganjaran kepada penduduk Malaysia ...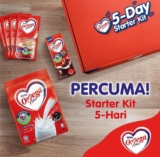 40% orang dewasa di Malaysia mengalami kolesterol tinggi. Mulakan langkah ke arah sayangi jantung dengan Starter Kit 5-Hari Nestlé Omega Plus! 2 gelas ...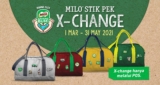 X-change your MILO® stick packs with a unique MILO® sports bag by adding your own twist to it! You also stand a chance to win handicrafts made from used MILO® ...