All

Deals

Coupons

Sales

Expired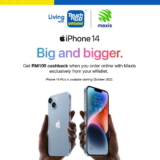 Here's your chance to reward yourself with the iPhone 14 AND receive RM100 cashback as well! Just tap on the Maxis icon on your eWallet to order online - so ...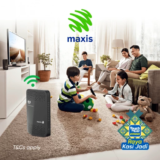 Touch 'n Go eWallet user who purchases or subscribes to the following Maxis Products will receive a Cashback of Ringgit Malaysia Fifty (RM50.00) in the said ...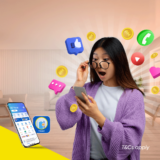 Users who perform a mobile prepaid top-up transaction on Touch 'n Go eWallet's "Prepaid" function (excluding Internet Credit) will receive a cashback of 1%. ...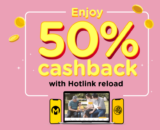 Are you looking for ways to stretch your Ringgit this payday? Well, look no further! Hotlink has got you covered. This payday, reload your Hotlink prepaid and ...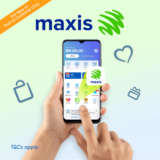 Users who perform a specific transaction (as per table below) on Maxis Mini Program on TNG eWallet (excluding postpaid bill payment, prepaid reload, and ...
There's no need to wait any longer, the Hotlink biggest sale of the year is finally here! Get a new device from RM0 with Hotlink Postpaid. Enjoy zero upfront ...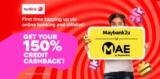 Hurry and accept the offer under "Internet" on your HotlinkMU app to enjoy 150% credit cashback (up to RM15 mobile credit) whenever you top up via Maybank! ...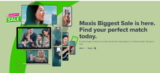 Maxias biggest sale of the year is here ! There's never been a better time to score the perfect device. Don't miss out. Looking for the perfect device for ...