All

Deals

Coupons

Sales

Expired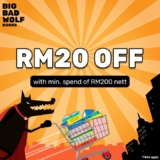 A ringgit saved is a ringgit earned! How about 20! An offer worth biting into! The Big Bad Wolf Online Book Sale Up to 95% discount! More than 500,000 ...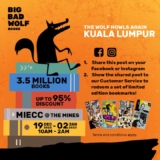 𝐓𝐡𝐞 𝐁𝐢𝐠 𝐁𝐚𝐝 𝐖𝐨𝐥𝐟 𝐁𝐨𝐨𝐤𝐬 𝐒𝐚𝐥𝐞 Up to 95% discount 3.5 million books  International Exhibition & Convention Centre (MIECC) 19 Dec 2022 - 2 Jan 2023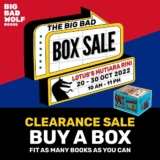 Here we go! Bringing hundreds of thousands of books – children's, non-fiction and fiction books in all kinds of genres, whichever you fancy! See you next week! ...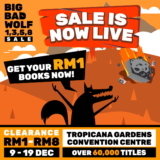 The Big Bad Wolf Sale 2021 is a big and exciting event that happens every year and will be happening again on 9 - 19 December 2021 ! This event is a ...