All

Deals

Coupons

Sales

Expired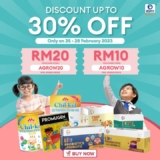 Alpro Pharmacy is having a Pop-up Sale! Join us on 25-28 February 2023 and enjoy discounts of up to 30% on a wide range of health and wellness products.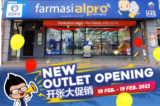 Alpro Pharmacy Outlets Opening FREE Alpro Exclusive Umbrella & Vouchers Giveaways !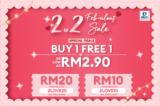 Thinking of how to surprise your loved one this year for Valentine's Day? We are coming out with a special sales event for you. Discount Up to 50% Buy 1 ...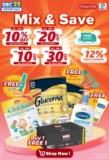 You can now Mix & Match Vouchers to SAVE more 10% off, min spend RM150 RM10 off, min spend RM148 RM20 off, min spend RM338 RM30 off, min ...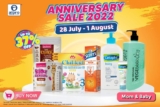 Attention every mamas‼️ Baby products are having exclusive deals at Alpro Pharmacy & Alpro OneClick from 28/7/2022 to 1/8/2022 You are able to enjoy ...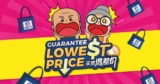 Prices for chicken, bread, veggies, cooking oil, and other necessities are rapidly rising! Family expenses are skyrocketing, putting them in financial ...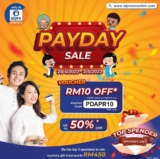 The 28th of the month is coming up and you know what that means ---> 𝐀𝐥𝐩𝐫𝐨 𝐎𝐧𝐞 𝐂𝐥𝐢𝐜𝐤 𝐏𝐚𝐲𝐝𝐚𝐲 𝐒𝐚𝐥𝐞! You can now enjoy better deals, better health and better ...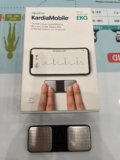 Alpro Pharmacy is now offering FREE ECG screening process using KardiaMobile at selected participating outlets. Do drop by your nearest participating outlet ...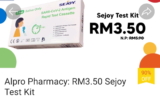 Looking for a Covid-19 test kit that is affordable and easy to use? Alpro Pharmacy has you covered! Just shop at https://shp.ee/f2qis23 and use the Shopee ...