Hello Vivo Club Member, we know you are waiting for the bonus items of this month !
Here you are : August bonus e-voucher is now credited in your membership account!
We are sending you a 𝐅𝐑𝐄𝐄 𝐒𝐰𝐞𝐞𝐭 𝐂𝐡𝐞𝐞𝐬𝐲 𝐒𝐧𝐚𝐜𝐤 𝐏𝐢𝐳𝐳𝐚 this month!
Kindly log in to your membership account to view your e-voucher now!
If your membership is expired, Don't worry! Renew now and you are entitled to use the voucher too!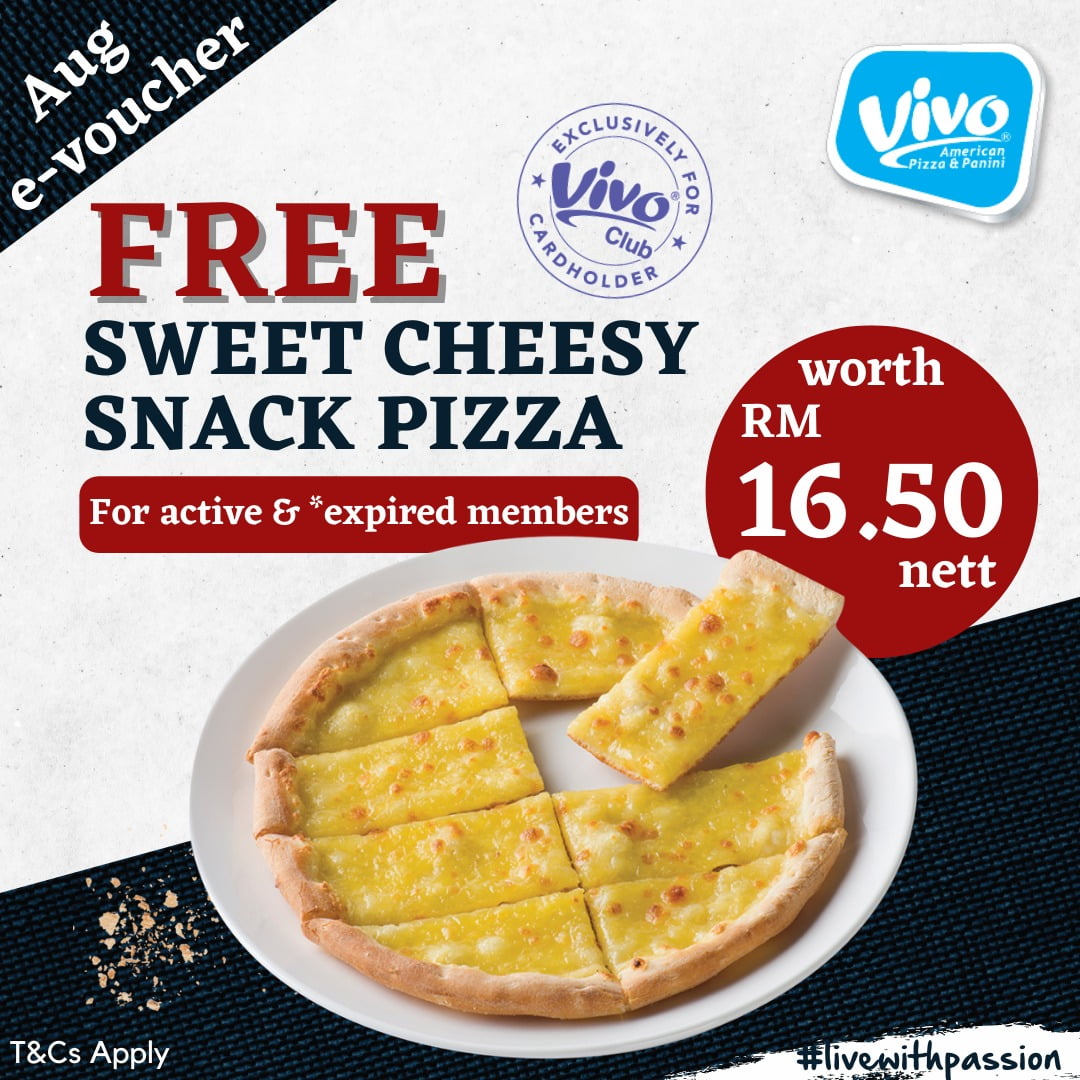 T&Cs Apply:
-Valid for dine in only
-Valid until 31/08/2022
-Valid for active & *expired members
-Valid for new members who join before 31/07/2022
-No minimum spending for using the voucher
-Present the e-voucher for redemption
.
Hurry up to check your membership account and redeem it before it expired