Small but mighty! SUPERCOAT is specially formulated with high quality natural ingredients of 21 vitamins & minerals to support your small dog's unique needs!
See your lil' super friend excel with this special formula of tailored nutrition for small breeds!
Formulated with quality ingredients and 21 essential vitamins & minerals, give your lil' super friend tailored nutrition to support their unique small dog needs.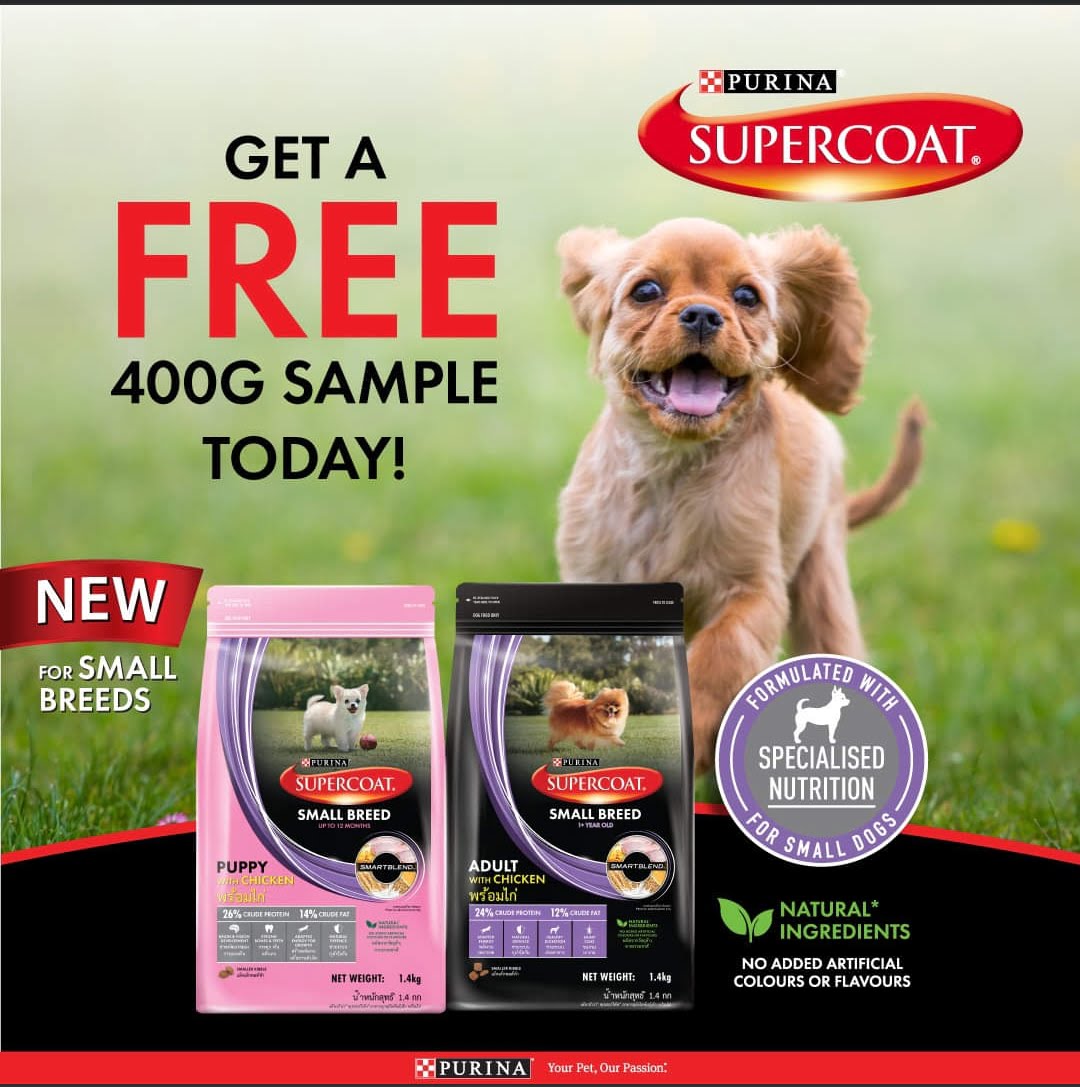 Claim here : https://www.purina.com.my/brands/supercoat/sample/online-redeem