All

Deals

Coupons

Sales

Expired
Featured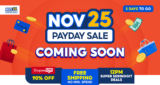 Don't Miss Out! Shopee's Exclusive 25th Nov Payday Sale Voucher Codes !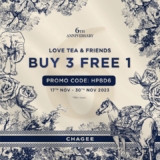 CHAGEE 霸王茶姬 Buy 3 Free 1 Promo until 30 Nov 2023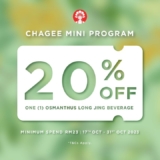 Get 20% OFF your 2nd cup of CHAGEE 霸王茶姬Osmanthus Long Jing Series !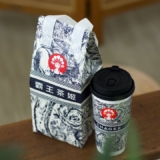 The new CHAGEE Insulated Bag is here to spice up your lifestyle! Keep it cool, keep it hot, keep it chic! You can now receive ONE(1) for FREE with every order ...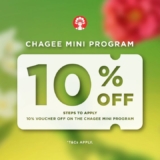 10% off CHAGEE 霸王茶姬 tea beverages! Use code 'WEARESORRY' on 7 August 2023. Don't miss out! Check out Boost Juice : RM10 eVoucher !RM10.00 only!Get it on ...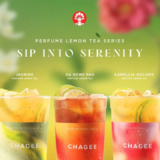 It's today! We are thrilled to announce the launch of CHAGEE 霸王茶姬new  Perfume Lemon Tea series. This series is perfect for those who want to indulge in the ...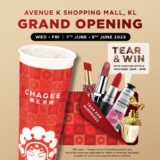 𝐂𝐇𝐀𝐆𝐄𝐄 𝐀𝐕𝐄𝐍𝐔𝐄 𝐊 𝐆𝐑𝐀𝐍𝐃 𝐎𝐏𝐄𝐍𝐈𝐍𝐆 CHAGEE FIRST EVER TEAR & WIN activity happening for 3 days straight to celebrate the opening of CHAGEE Avenue K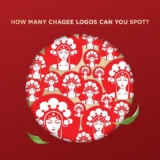 Calling all CHAGEE lovers! Want to get 20% OFF on your next purchase?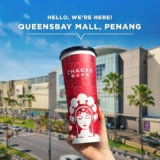 CHAGEE 霸王茶姬 Queensbay Mall Outlet Opening Promotions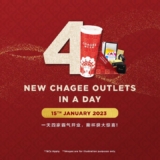 To celebrate 4 new outlets in a day, CHAGEE 霸王茶姬 bringing you a higher level of excitement which you will stand a chance to win special prizes from CHAGEE ...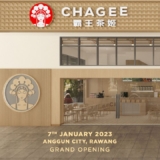 Get ready for CHAGEE 霸王茶姬Grand Opening celebration! We're excited to open CHAGEE 霸王茶姬doors and offer you the best selection. Bring your loved ones to get ...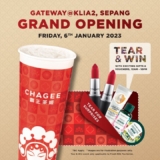 Get ready to join us this Friday (6th Jan) at the CHAGEE Gateway @ KLIA2 Grand Opening celebration!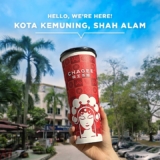 We can't wait to celebrate CHAGEE 霸王茶姬Grand Opening at Shah Alam with you, see you there at 10am later!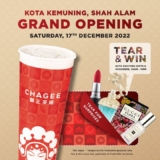 Welcome to CHAGEE 霸王茶姬50th CHAGEE outlet we're excited to be open, and we would love to have you to join us for the Grand Opening celebration on this Saturday ...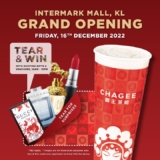 CHAGEE 霸王茶姬 is bringing you the brand new CHAGEE experience of "Premium Tea On-The-Go" at Intermark Mall this round! Remember to drop by and come to check us ...