All

Deals

Coupons

Sales

Expired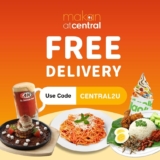 Order all your favourite foods from Central i-City! Enjoy 𝗥𝗠𝟱 delivery fee off 𝗨𝗡𝗟𝗜𝗠𝗜𝗧𝗘𝗗𝗟𝗬! Code : 𝗖𝗘𝗡𝗧𝗥𝗔𝗟𝟮𝗨 *Available for delivery only ...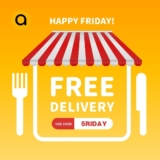 𝗟𝗶𝗳𝗲 𝗶𝘀 𝗴𝗼𝗼𝗱 𝗲𝘀𝗽𝗲𝗰𝗶𝗮𝗹𝗹𝘆 𝗼𝗻 𝗮 𝗙𝗿𝗶𝗱𝗮𝘆. Enjoy your #TGIF with 𝗮𝗹𝗶𝗺𝗲𝗻𝘁𝘀 delivery! Apply code: 𝟱𝗥𝗜𝗗𝗔𝗬 for RM5 off on your delivery fee! Download ...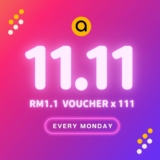 November deals is here! Every Monday in the month of November will now entitle your 𝗮𝗹𝗶𝗺𝗲𝗻𝘁𝘀 orders with a 𝗥𝗠𝟭.𝟭 discount! nly 111 redemption per day, ...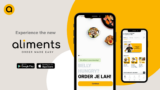 Fresh from the oven : Aliments' solutions now include delivery options, including the choice to use third-party delivery platforms such as 𝗚𝗿𝗮𝗯𝗙𝗼𝗼𝗱 & ...