McDonald's Malaysia is introducing two all-new limited time offers – the Spicy Beef Deluxe With Cheese Burger and the Spicy McCrispy Chicken Burger. Both burgers feature a spicy beef patty or crispy chicken fillet, topped with cheese, onion, tomato, and chili sauce. Order yours today via McDelivery, Drive-Thru, or at a McD near you.
With these two new additions, McDonald's Malaysia is giving customers even more reasons to enjoy their meals. The Spicy Beef Deluxe With Cheese Burger is perfect for those who love a little heat in their food, while the Spicy McCrispy Chicken Burger is a great option for those who prefer chicken over beef. So what are you waiting for? Order yours today!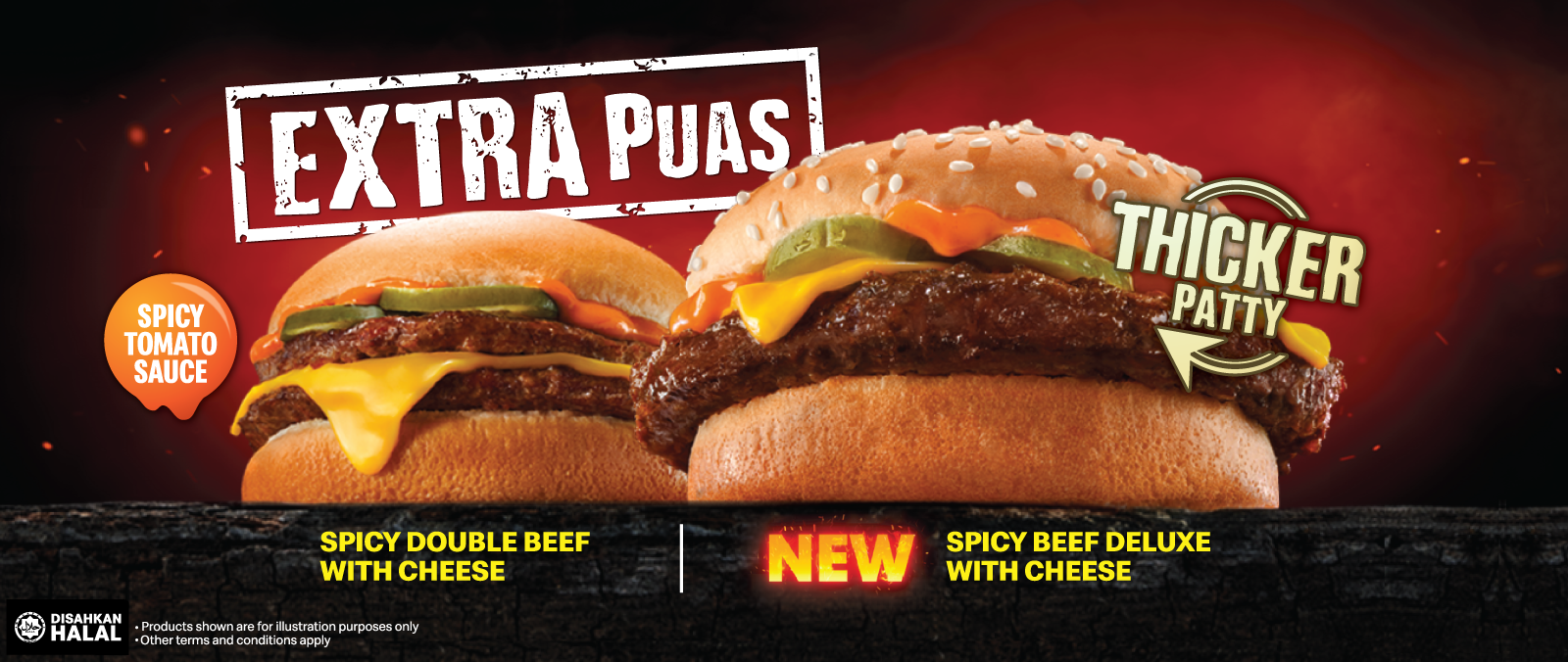 Pack on that extra puas feeling with the thicker, juicier patty of the NEW Spicy Beef Deluxe with Cheese! That's not all – you can also savour the double-patty goodness of the Spicy Double Beef with Cheese.
Whichever one's your pick, you get to enjoy our signature Spicy Tomato Sauce for a heat that's hard to beat!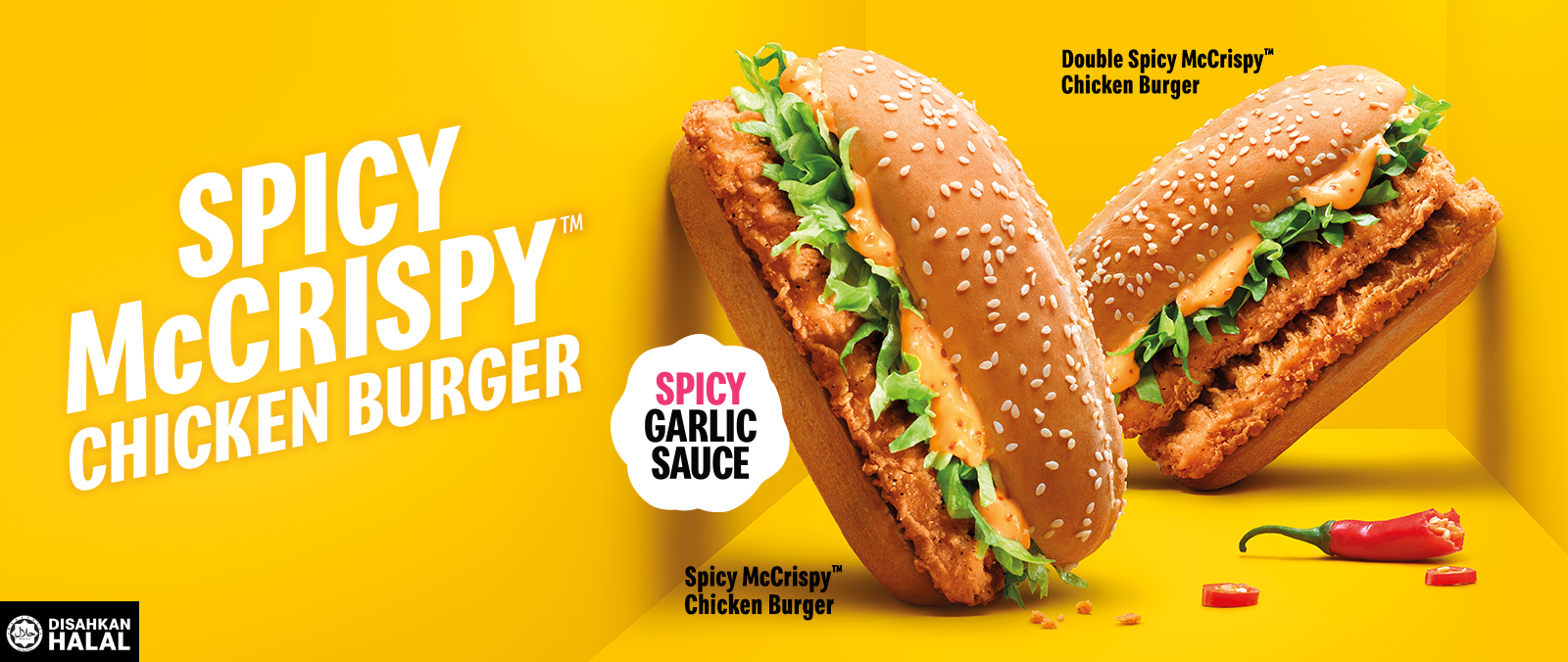 For a delicious experience that's different, look no further than the Spicy McCrispy™ Chicken Burger.
Enjoy extra crispy bites with spicy garlic sauce, packed in a unique new shape for long-lasting satisfaction!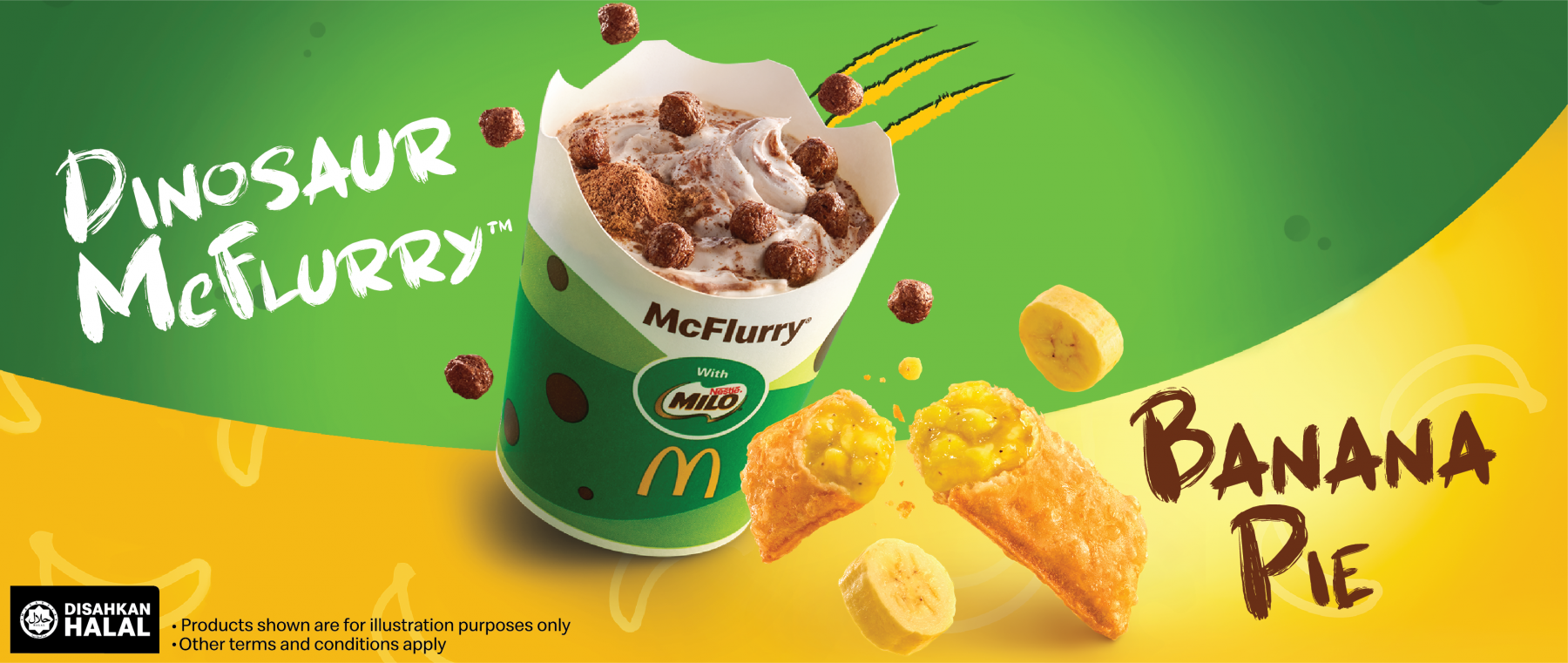 Make it the perfect meal with desserts you'll love. Enjoy the sweet warm comfort of the Banana Pie and the chocolatey goodness of the Dinosaur McFlurry™!
Order today via your nearest McD outlet, McDelivery, or Drive-Thru