KTM Syoknya Naik Kereta Api 2.0 campaign is offering RM15 off tickets from 29 April to 30 November 2022.
To get the discount, use promo code CUTIKERETAPI2 when you purchase your ticket at https://bit.ly/3kWOQv5 or through the KTMB mobile app.
This campaign is a great way to encourage people to take the train and explore all that Malaysia has to offer. With the RM15 discount, there's no excuse not to take a trip on KTM's world-class trains!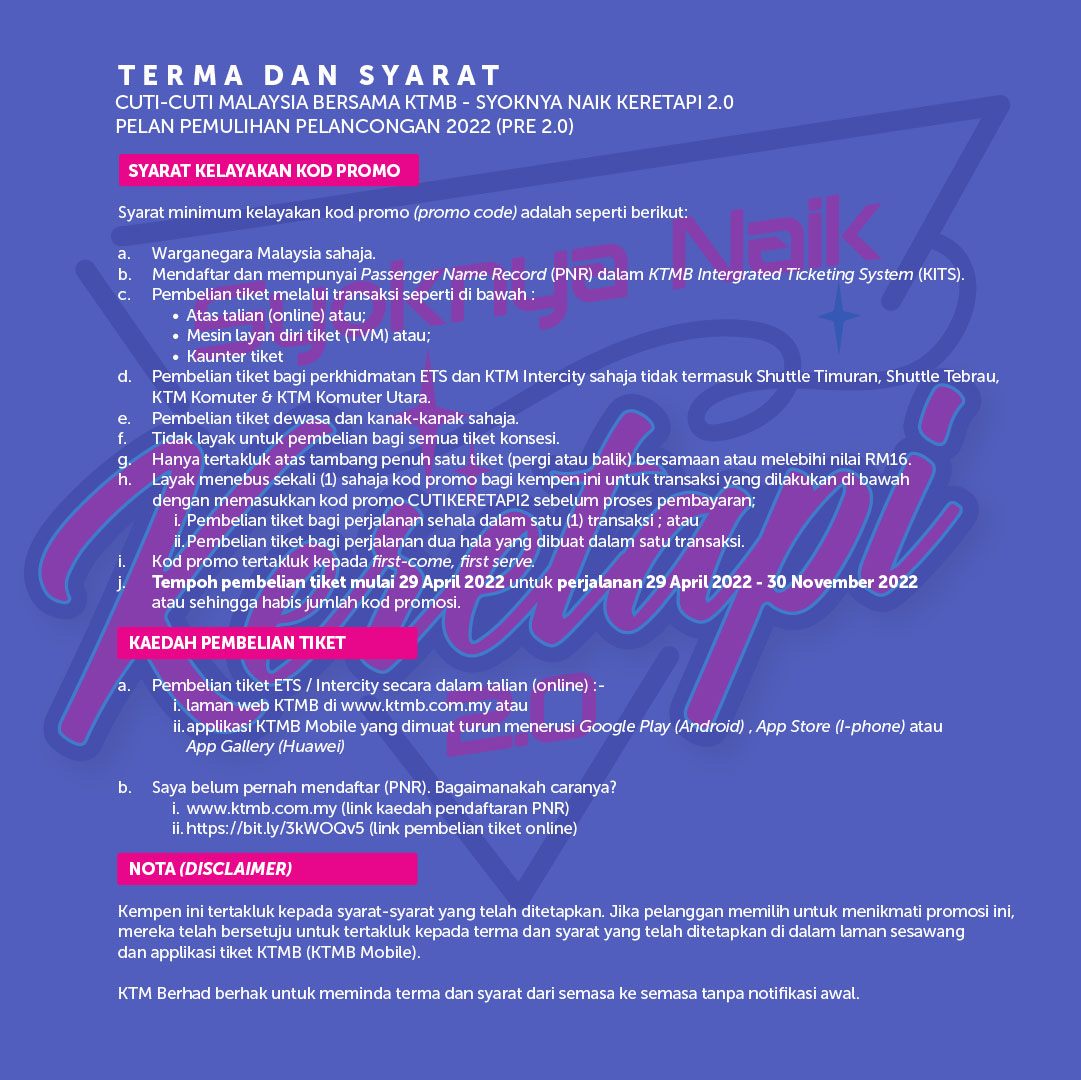 KTM Syoknya Naik Kereta Api 2.0 campaign offers RM15 off tickets