Walaupun Love and Takde, but we are still giving away these Raspberry Thundercup Ice-Cream thanks to Inside Scoop!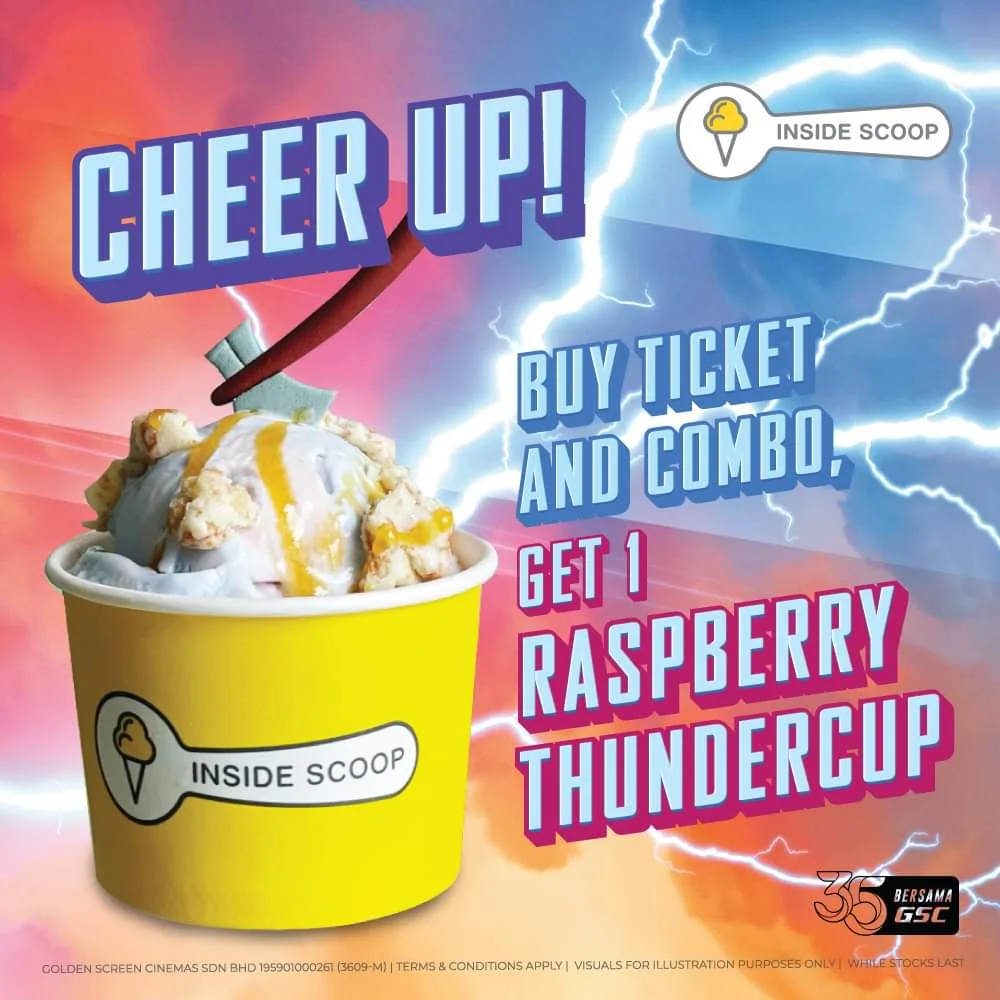 Here's how you can redeem it:
Participating Locations:
🍦 GSC 1 Utama
🍦 GSC Mid Valley KL
How to redeem:
Step 1: Purchase any GSC movie tickets + any combo
Step 2: Collect the ice cream voucher from our staff at the popcorn counter.
Step 3: Redeem your ice cream at the outlet in the mall!
Collection of voucher starts 5 August, while stocks last, first come first serve. 500 vouchers each location. Voucher expires 21 August 2022. Hurry up! ⚡️