Firefly Airlines flies you with Extra Flights Trip to Langkawi from 31st August 2022
Firefly Airlines is pleased to announce that it will be flying to Langkawi from 31st August 2022. This is good news for those planning a trip to Langkawi as it means more choice and competition when booking flights.
Flyers can enjoy 20kg complimentary baggage plus 7kg hand carry and complimentary refreshments on their journey. This is sure to make your trip more memorable!
For more information and to book your flight, visit Firefly Airlines' website today.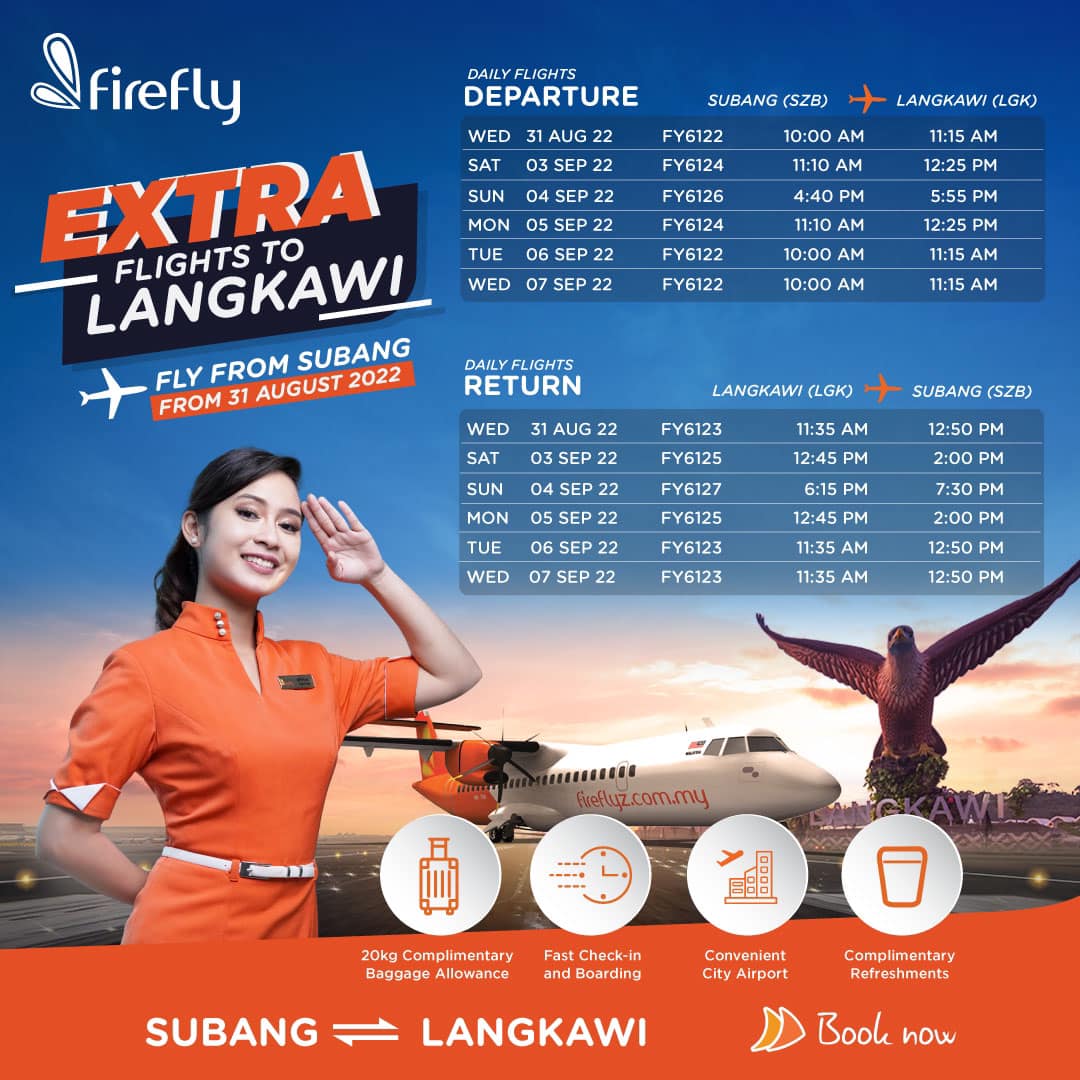 Firefly Airlines flies you with Extra Flights Trip to Langkawi