Jom pergi UNDILAH☝️!!!
It'll be 🥵tiring to queue up at the polling centre, but we've got your back🫡
Show us "the inked finger"☝🏼after you've voted to redeem CU K-Bev at RM1.99 by 19th Nov!!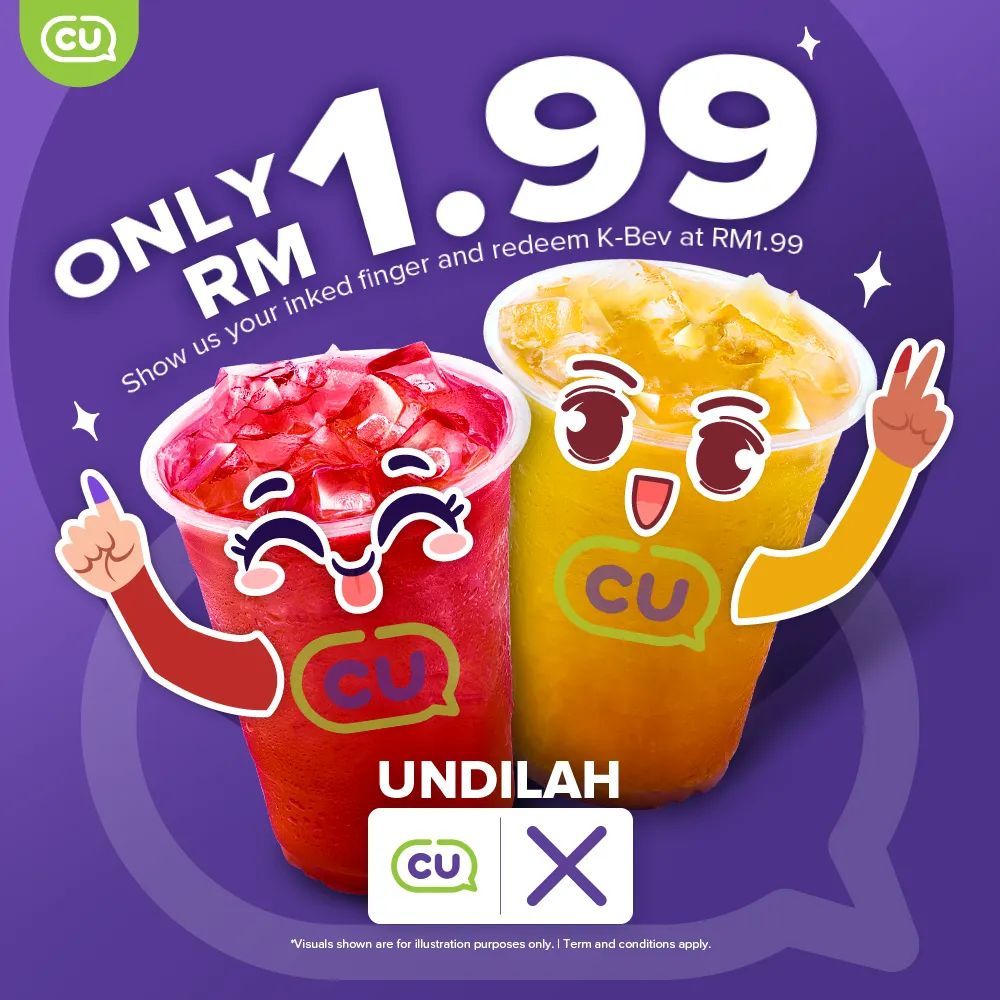 Spend your precious moment with your chingu and family after ☝️voting to enjoy CU K-Bev at RM1.99 only!!
CU Soon😎