X-change your MILO® stick packs with a unique MILO® sports bag by adding your own twist to it! You also stand a chance to win handicrafts made from used MILO® stick packs. Let's upcycle stick packs today!
The "MILO® Stik Pek X-change" campaign is part of the environmental sustainability efforts under the MILO® Sayang Bumi project which is synonymous with the eco-friendly lifestyle of our consumers.
Did you know, every MILO®️ stick pack that is submitted to us through this campaign will be upcycled into handicraft goods through our collaboration with local upcycling communities. Join us to reduce carbon footprint and preserve the environment. Collect, X-change and upcycle MILO®️ stick packs now!
Download the Redemption Form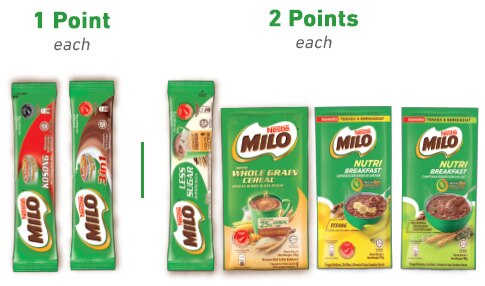 Step 1:
Collect any MILO® stick pack to earn 50 points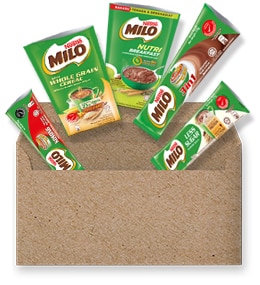 Step 2:
Post MILO® stick packs along with the redemption form and send to the address below:
PROGRAM MILO® STIK PEK X-CHANGE
Omniteam Sdn Bhd
16, Jalan SS25/35 Taman Mayang, 47301 Petaling Jaya.
HOW TO SUBMIT STICK PACKS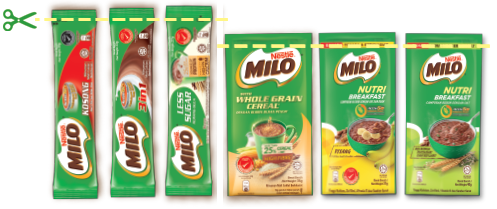 Step 1:
Cut the MILO® stick pack.
Create a clean cut on the top of the MILO® stick pack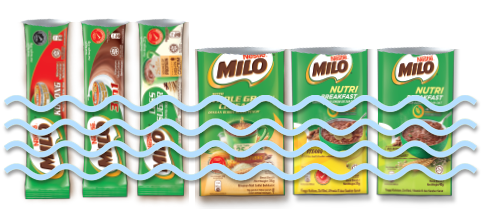 Step 2:
Thoroughly wash and dry the MILO® stick pack
COLLECT ALL 4 DESIGNS FROM 1 MARCH – 31 MAY 2021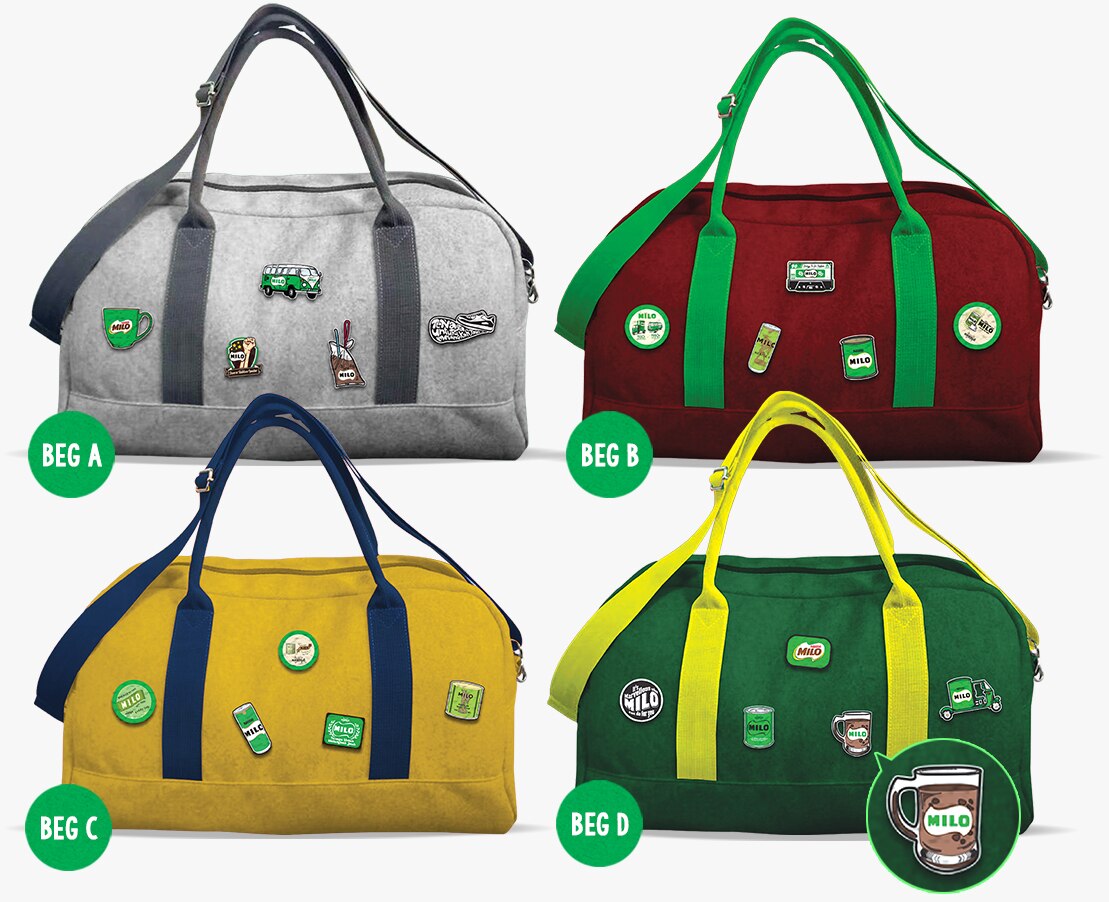 Sports bag size:
Length 44cm x
Height 26 cm x Width 21 cm
Design with your own creativity
Iron-on patches can be placed on MILO® sports bag based on your preference.
X-CHANGE MILO® SPORTS BAG
| | |
| --- | --- |
| Beg A & B | 1 March – 15 April 2021 |
| Beg C & D | 15 April – 31 May 2021 |