McDonald's Malaysia McChicken, and the new Spicy Sesame McChicken, classic McD desserts and Bubur Ayam McD is back on February 2022 at all outlets.
McDonald's Malaysia is bringing back their classic desserts and Bubur Ayam McD after a hiatus for over two years. The new menu will be available from February 2022 onwards.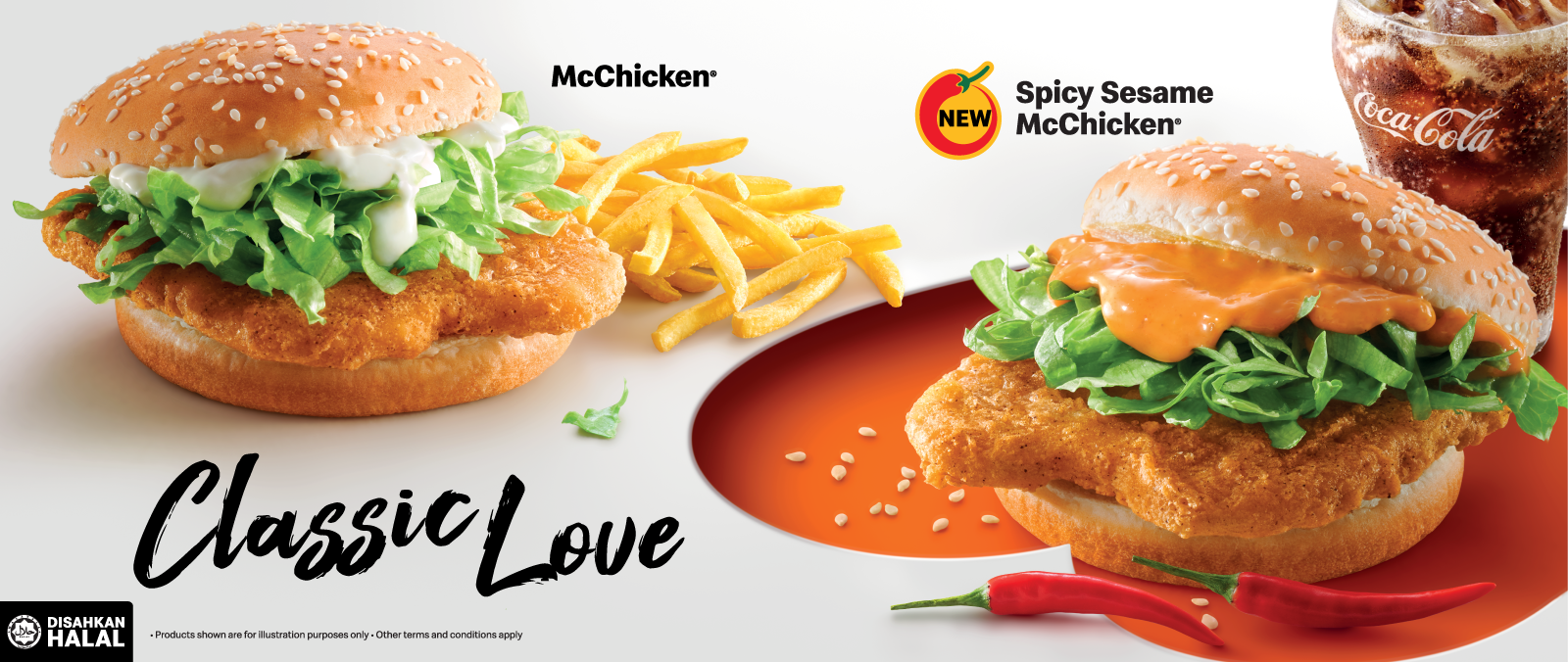 Every bite of its juicy, tender and crispy patty makes it easy to fall in love with the McChicken®. You can now experience it with spicy sesame sauce or enjoy it classic – or both!
Available via McDelivery or Drive-Thru. Order yours now.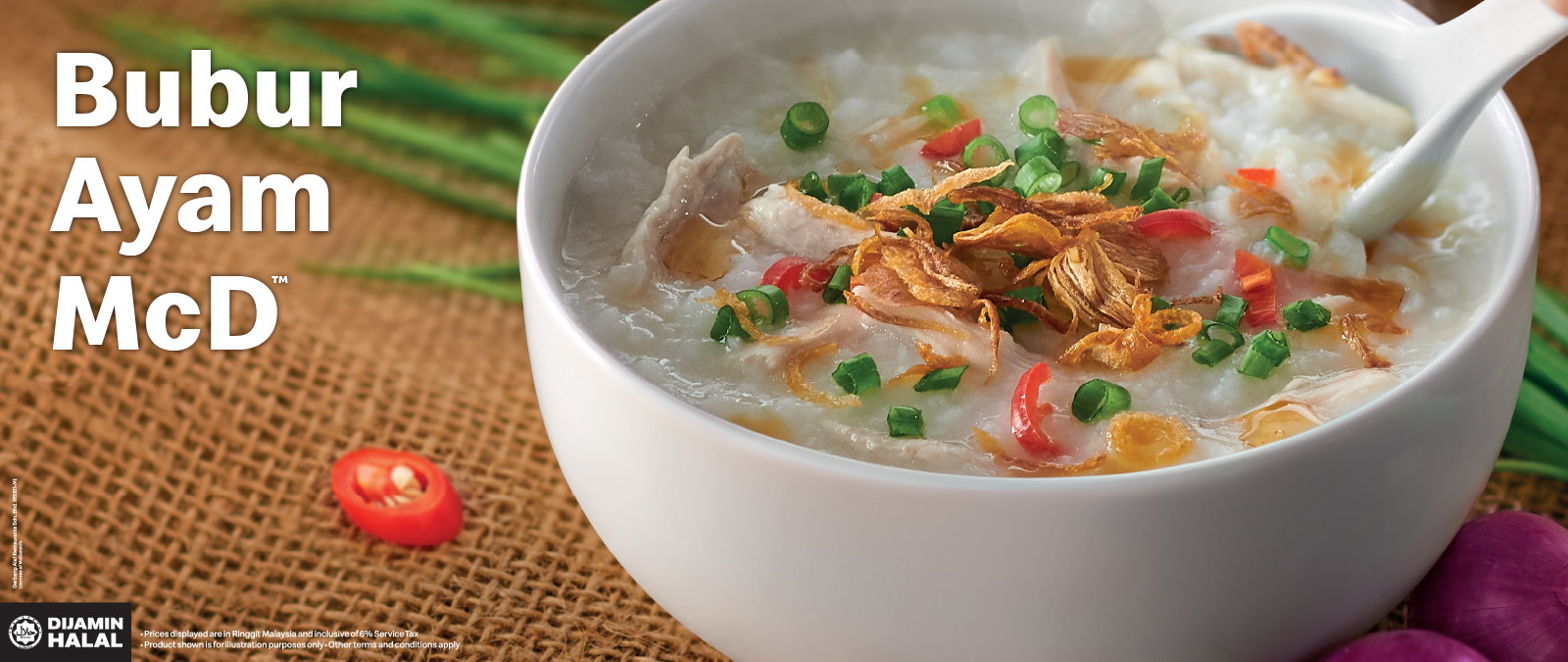 Day or night, there's one dish that will fit your appetite anytime. Enjoy one of Malaysia's all-time favourites, the Bubur Ayam McD.
Order now via McDelivery or visit your nearest Drive-Thru.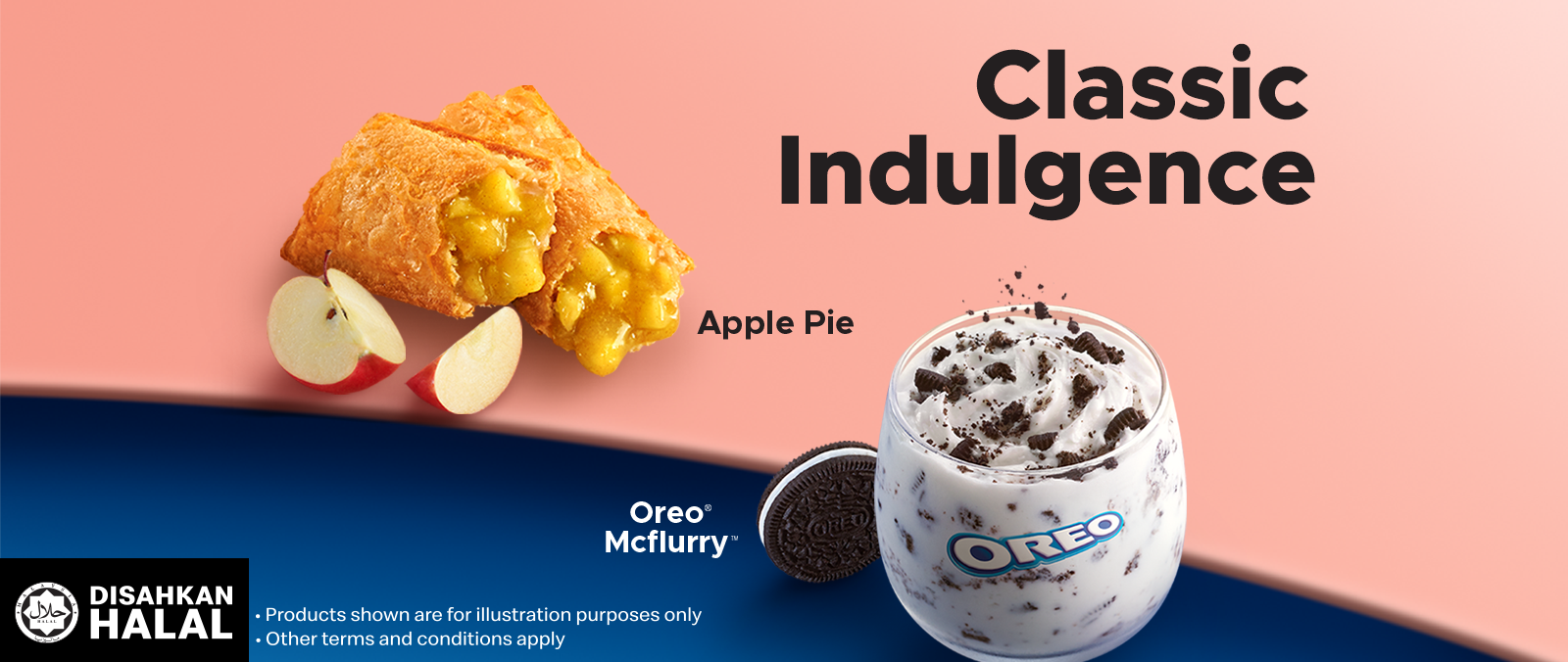 When you're looking to sweeten up your sense, it's always a great idea to relish in the classic McD desserts.
Indulge in the cool creamy Oreo McFlurry and the sweet warm comfort of the Apple Pie.
Order yours today via McDelivery or Drive-Thru.