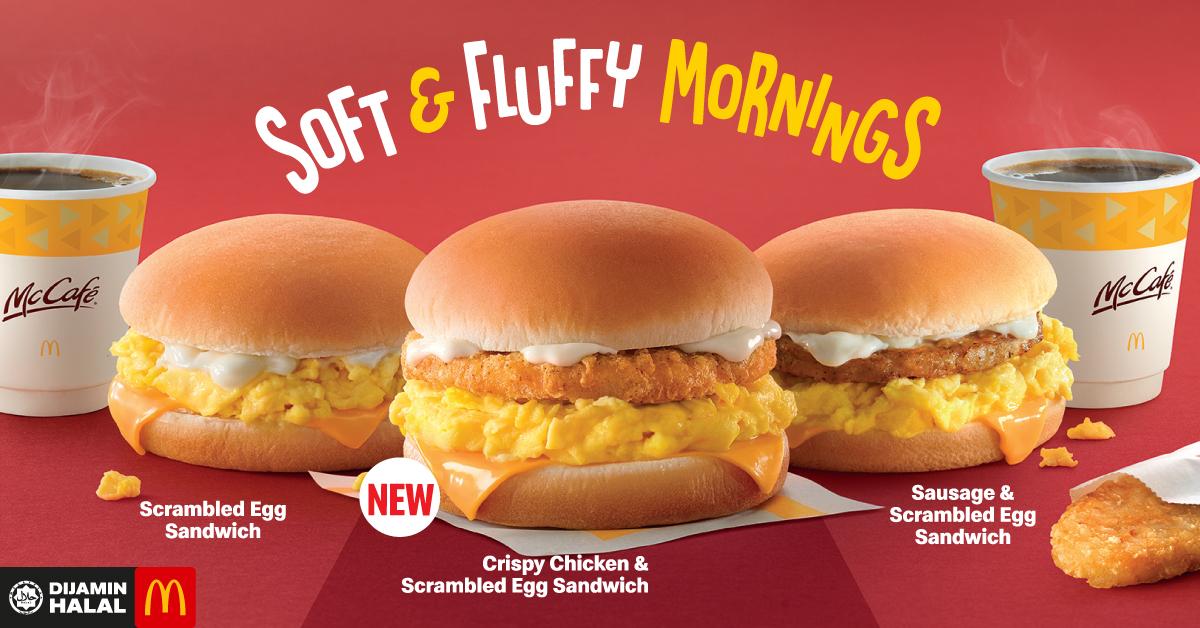 Kick-start your day with these soft and fluffy scrambled egg sandwiches!
Introducing the NEW Crispy Chicken & Scrambled Egg, a new breakfast choice to start a brand new day!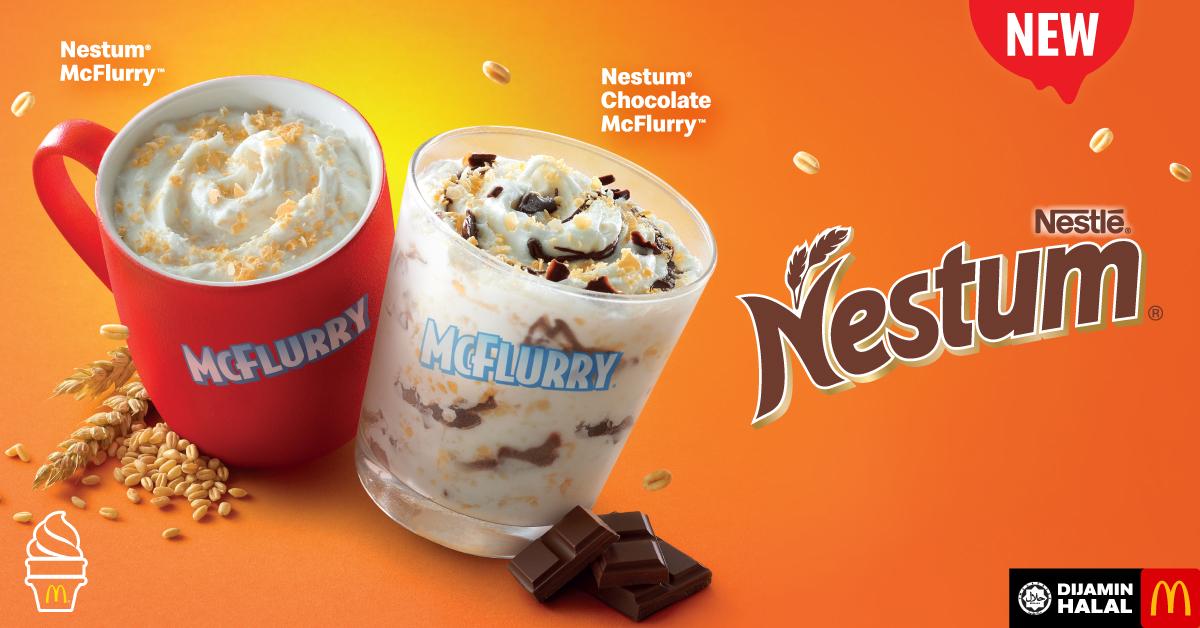 Enjoy the delicious combination of Nestum, mixed together with delightful ice cream & Nestum Chocolate McFlurry, with crunchy chocolate bits! A combination too good to be true? You better believe it! Get it now before it's gone!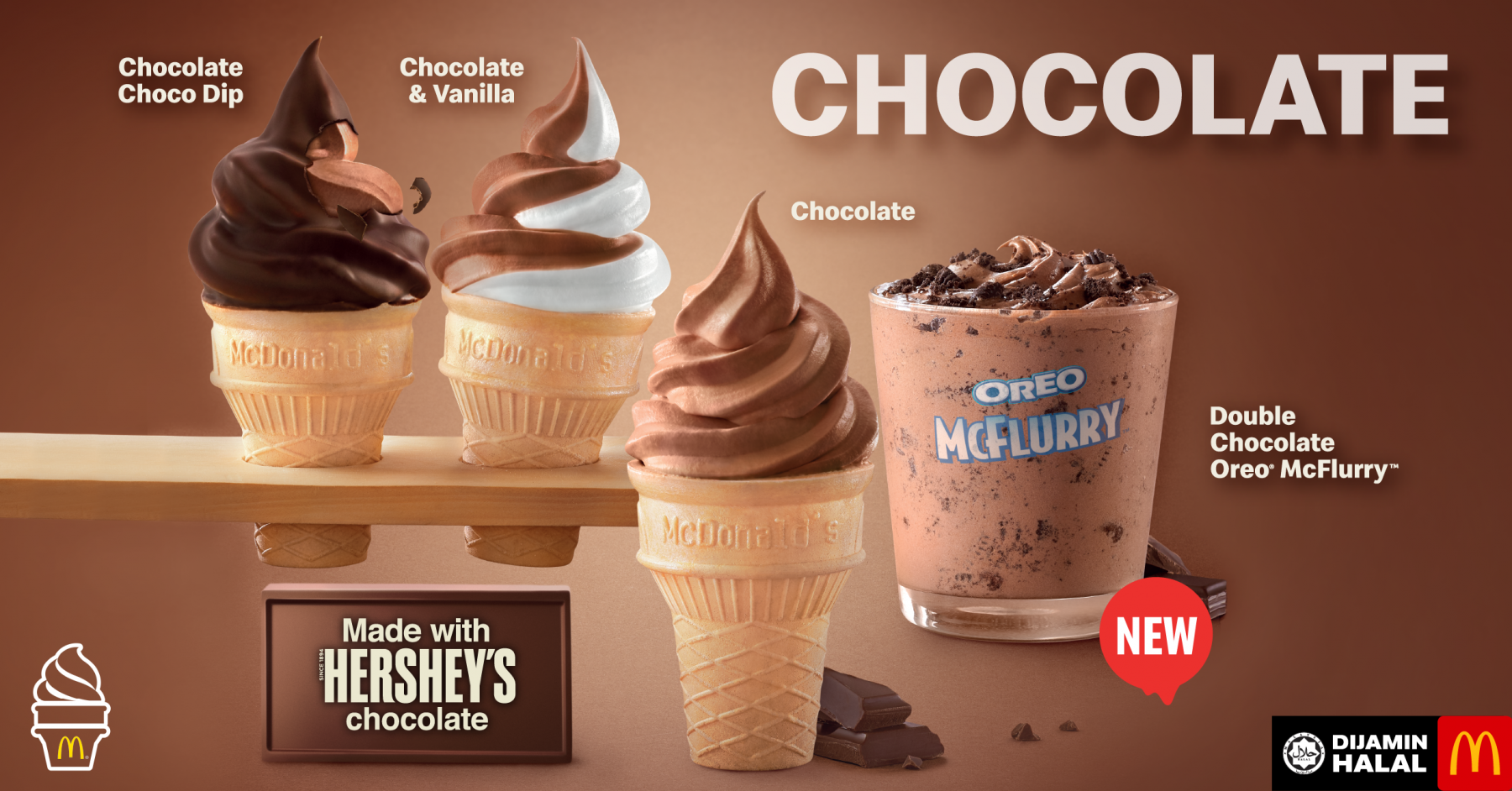 Some things are forever in life, like chocolate! Spoil yourselves with selections of chocolate treats, now with the new Double Chocolate Oreo McFlurry, with crunchy Oreo cookies bits, for the chocolate connoisseur in you. Now available at McDonald's!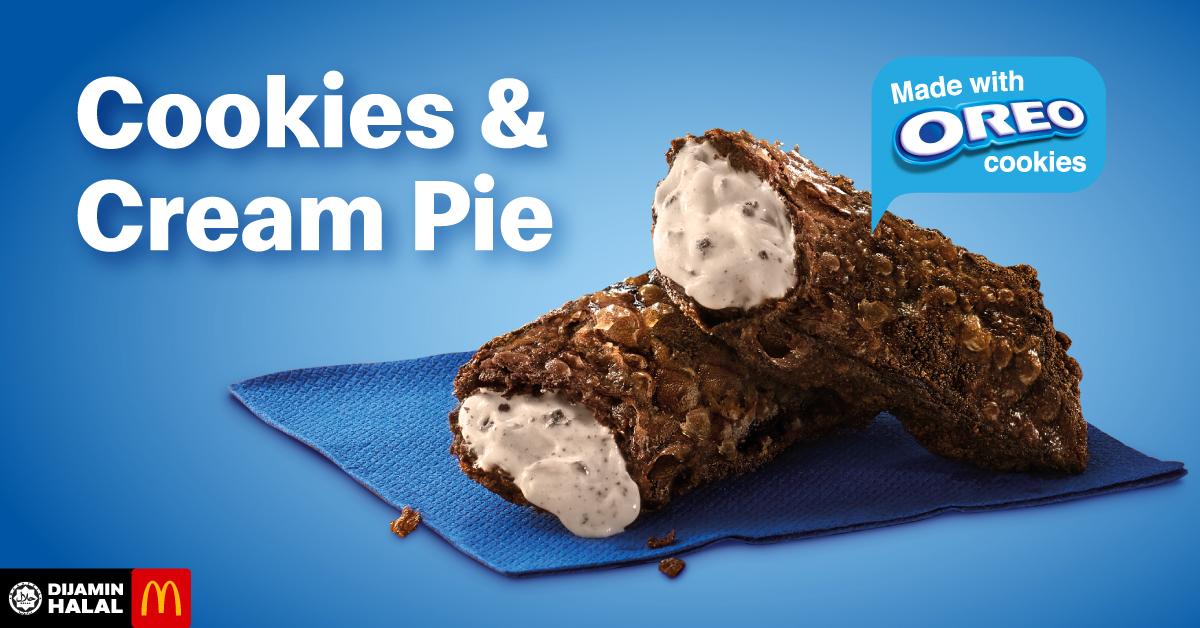 Love cookies & cream? You're going to LOVE the brand-new Cookies & Cream Pie, made with real Oreo Cookies in a crispy chocolate crust! Fall in love with this delight, now available at McDonald's!