McDonald's is currently pushing out a new food menu that includes the Nasi Lemak McD. The meal only costs RM5.99 and comes with a beverage of your choice. The foldover sandwich features crispy chicken, rice, and a tangy sauce on a toasted bun. The McFlurry Oreo & Pai Epal  is also available for those who love ice cream and pie flavors together.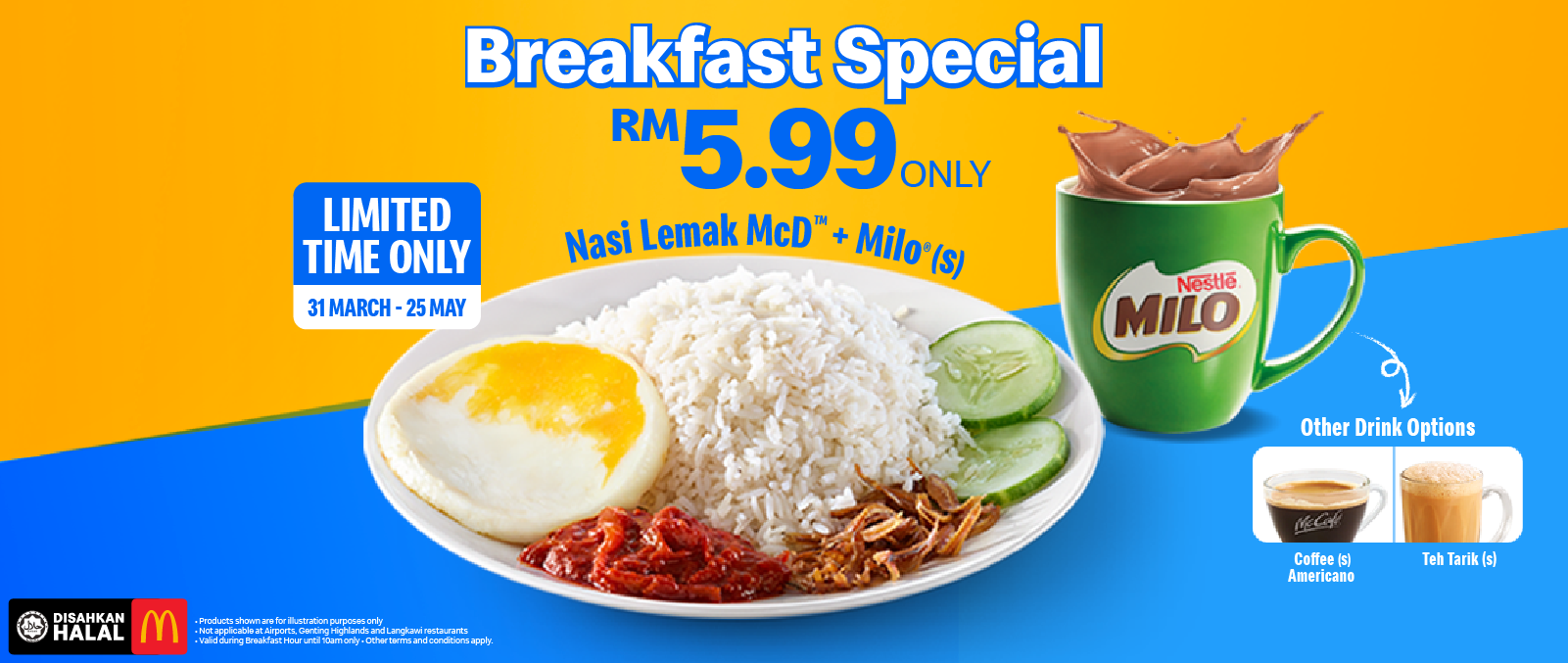 McDonald's breakfast options always seem to be hit or miss, but the Nasi Lemak McD is a fan favorite. This dish features fluffy rice cooked with egg, chicken, and shrimp and served with a variety of toppings. Whether you're in the mood for something simple like eggs and bacon or want to add some extra flavor with things like sambal , this McDonald's breakfast is sure to satisfy.
Wake up to a breakfast of great value with McD. Pair the beloved Nasi Lemak McD with your choice of a Milo (S), Americano (S), or Teh Tarik (S) for only RM5.99! For a limited time only.
Order now via McDelivery or Drive-Thru.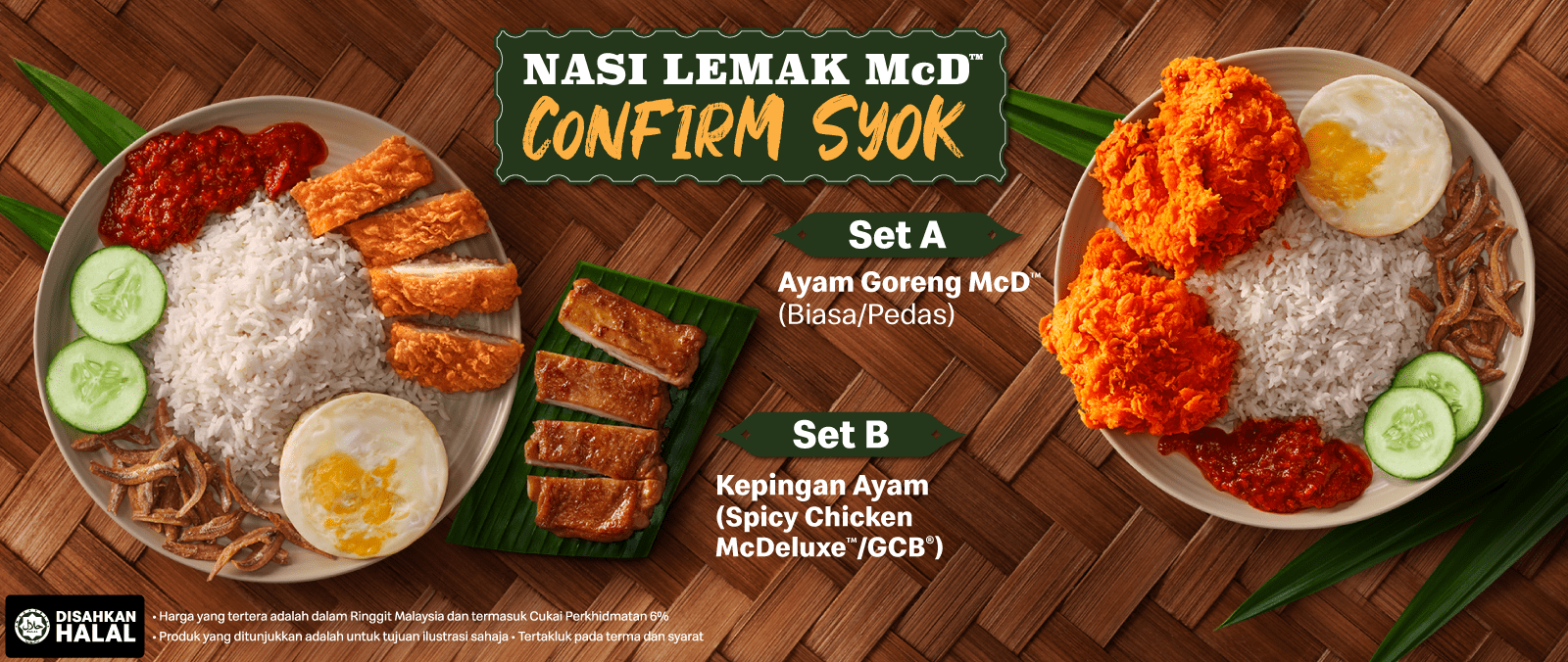 Aroma memikat selera. Nikmati hidangan Nasi Lemak McD lengkap dengan Ayam Goreng McD™ yang pasti memberi kepuasan dalam setiap suapan.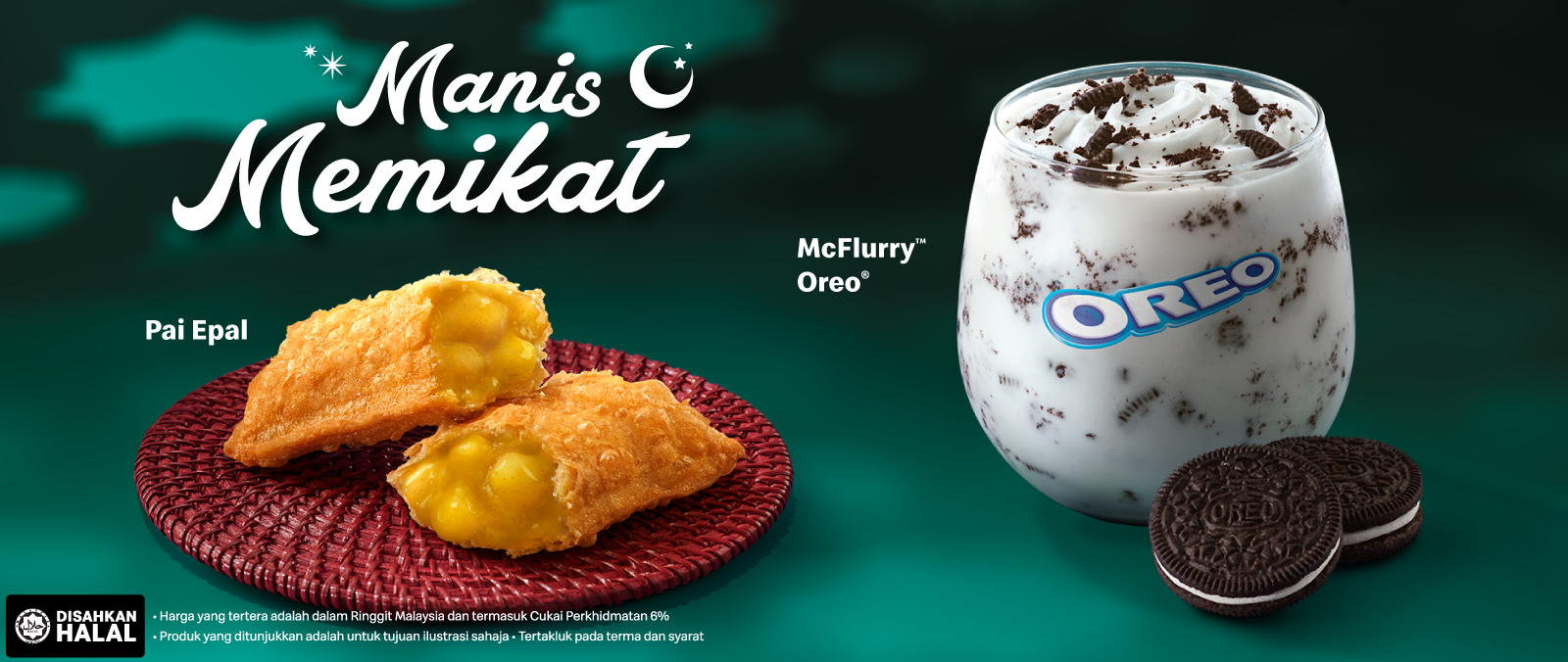 Penuhi selera selepas berbuka dengan pemanis mulut McD. Nikmati kemanisan McFlurry™ Oreo dan Pai Epal melalui McDelivery atau Pandu Lalu.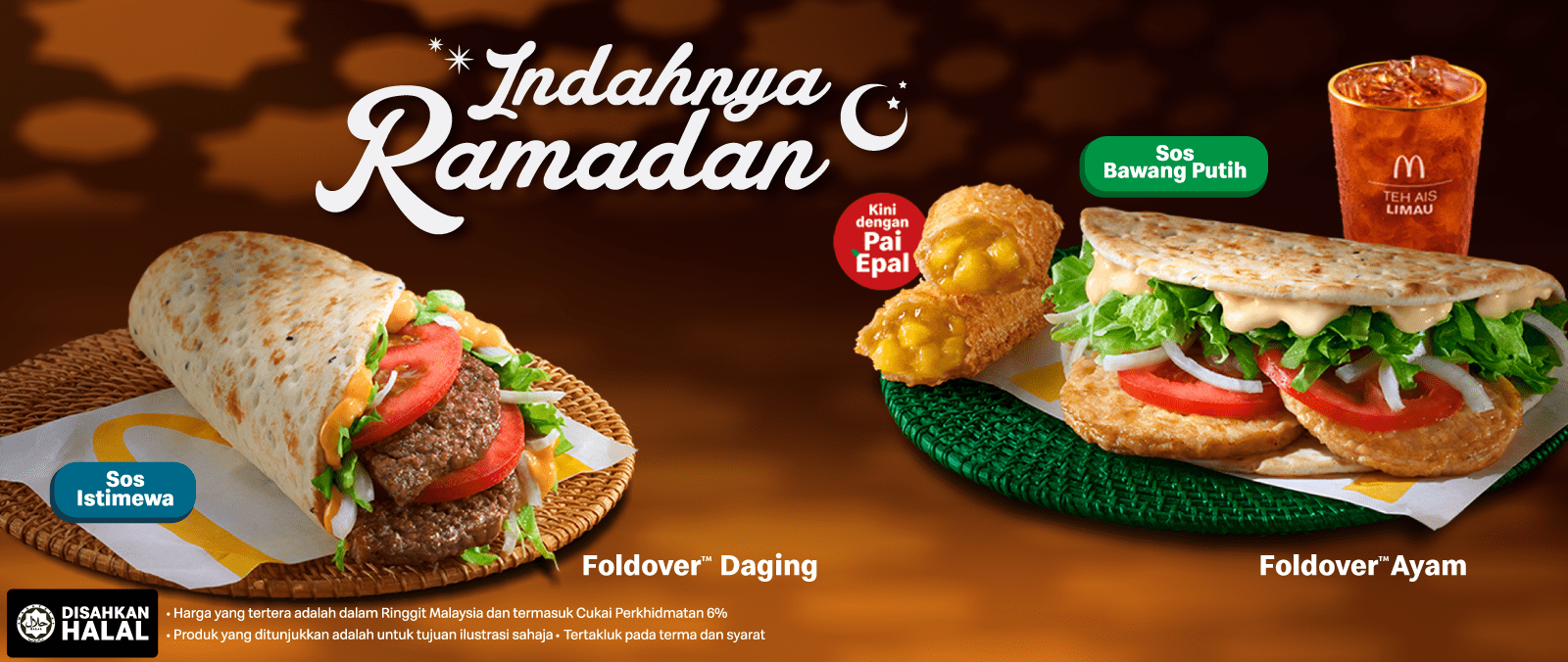 Yang dinanti telah tiba.
Nikmati kelazatan Foldover™ Ayam atau Foldover™ Daging sebagai hidangan berbuka puasa untuk seisi keluarga sepanjang bulan Ramadan ini. Jemput berbuka di McDonald's.