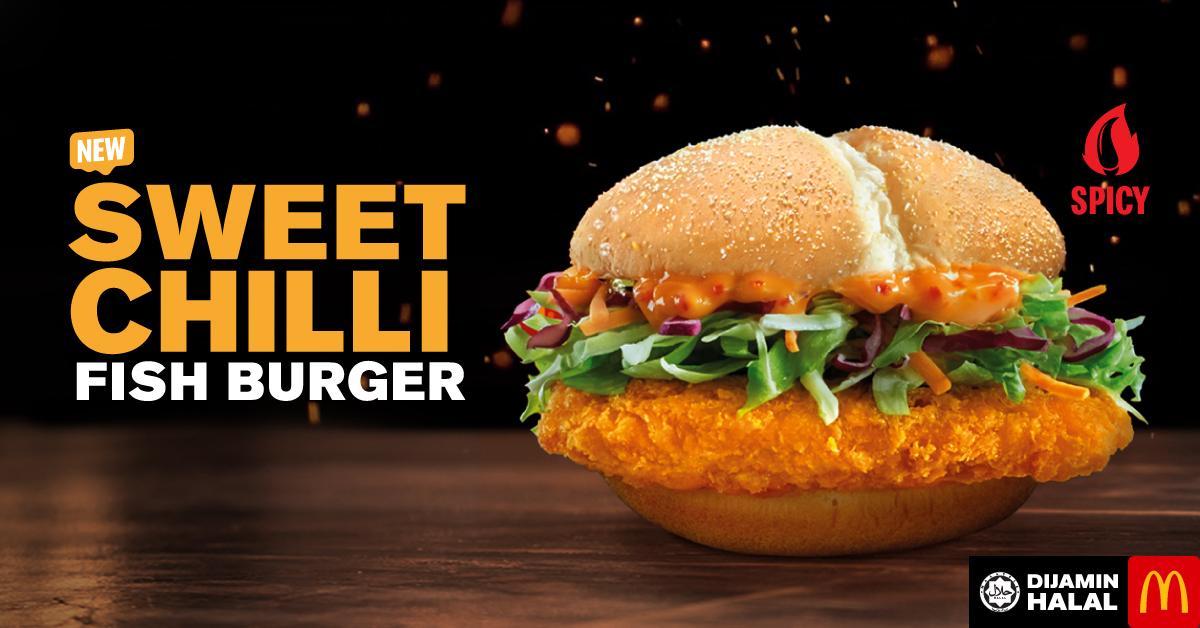 Reel in the NEW irresistibly spicy Sweet Chilli Fish Burger, a deliciously crispy fish fillet served with mixed vegetables and a sweet and spicy sauce that'll definitely get you hooked!
Ready to indulge in this irresistible taste? Click here.
Filet-O-Fish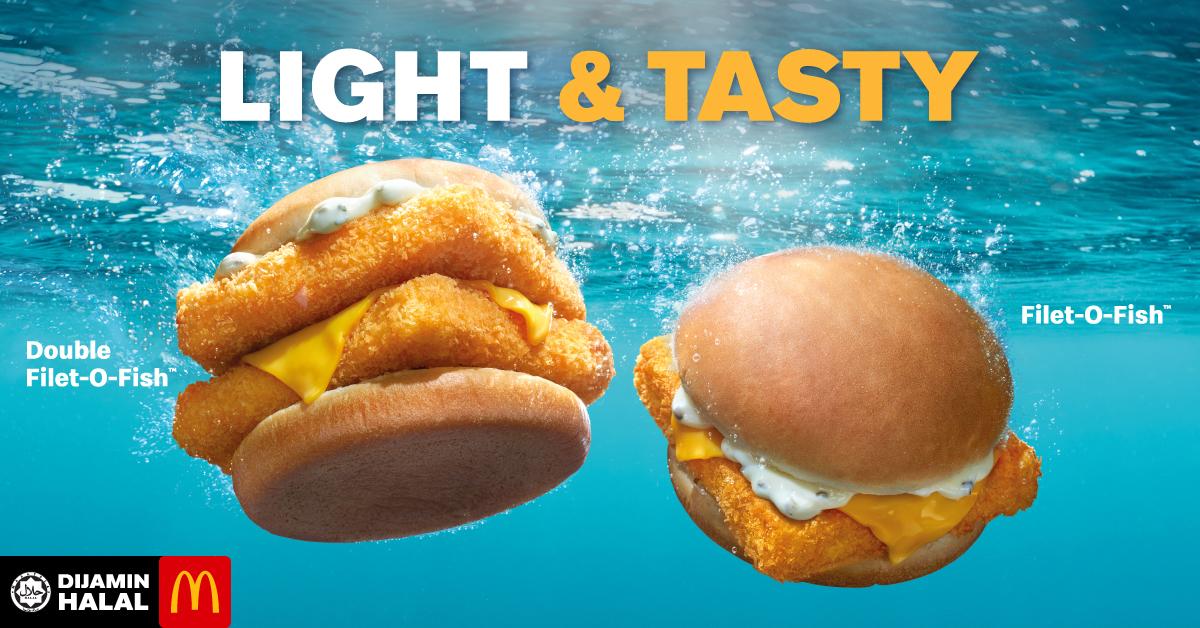 Craving something light yet tasty?
Dive into the delicious taste of crispy Alaskan Pollock fillet paired with zesty tartar sauce and half a slice of cheddar cheese, sandwiched between a pair of soft, steamed buns. So light, so tasty…it's the Fillet-O-Fish!
Want to double up the satisfaction? Here's something light yet satisfying for you. Surfs up! Go with Double Filet-O-Fish for double the waves of satisfaction! Click here.
Spicy McShaker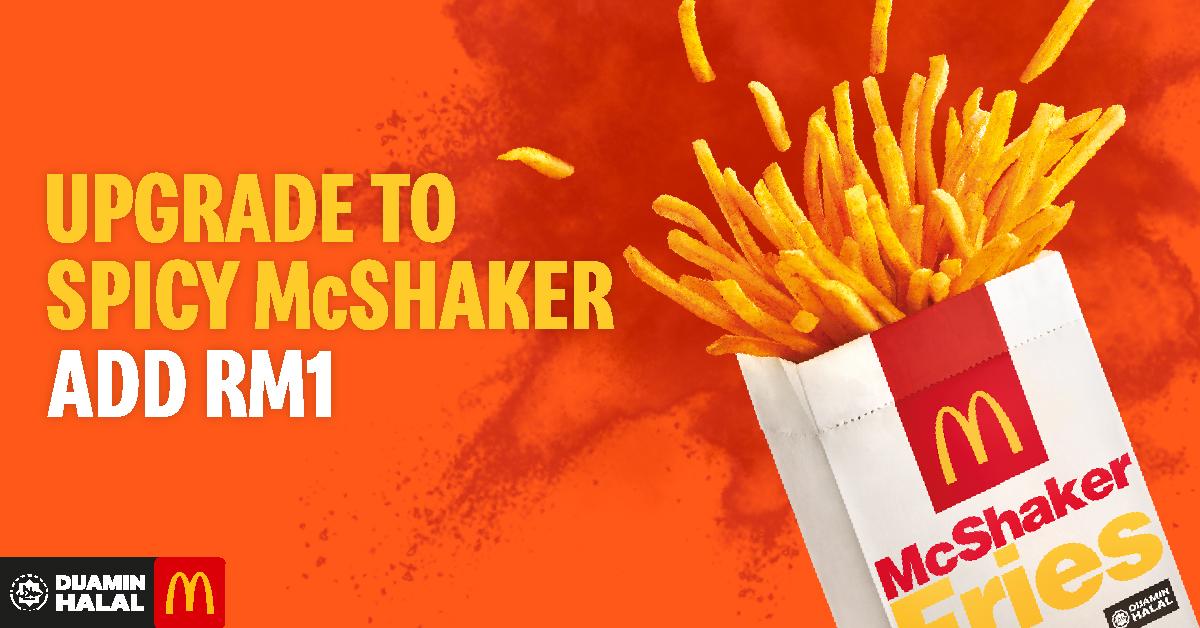 Open it up, pour it in, and get ready to SHAKEEEEEE!
Shake it up with a little spice! Upgrade your Value Meal Fries to the new Spicy McShaker Fries for just RM1! Click here.
Salted Caramel Desserts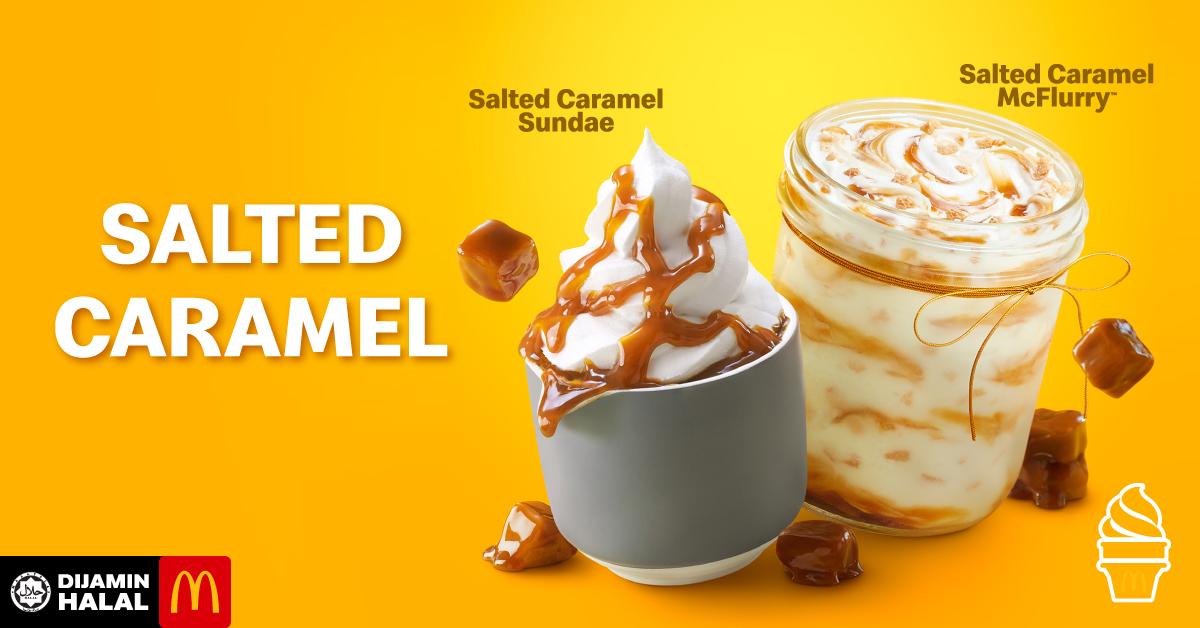 Say yes to salted caramel desserts!
There's nothing better than indulging in swirls of salted caramel with your favourite vanilla ice cream! You're gonna love how amazing the Salted Caramel Sundae and Salted Caramel McFlurry tastes!
Enjoy this deliciously sweet dessert at McDonald's today!
Chocolate Flavored Desserts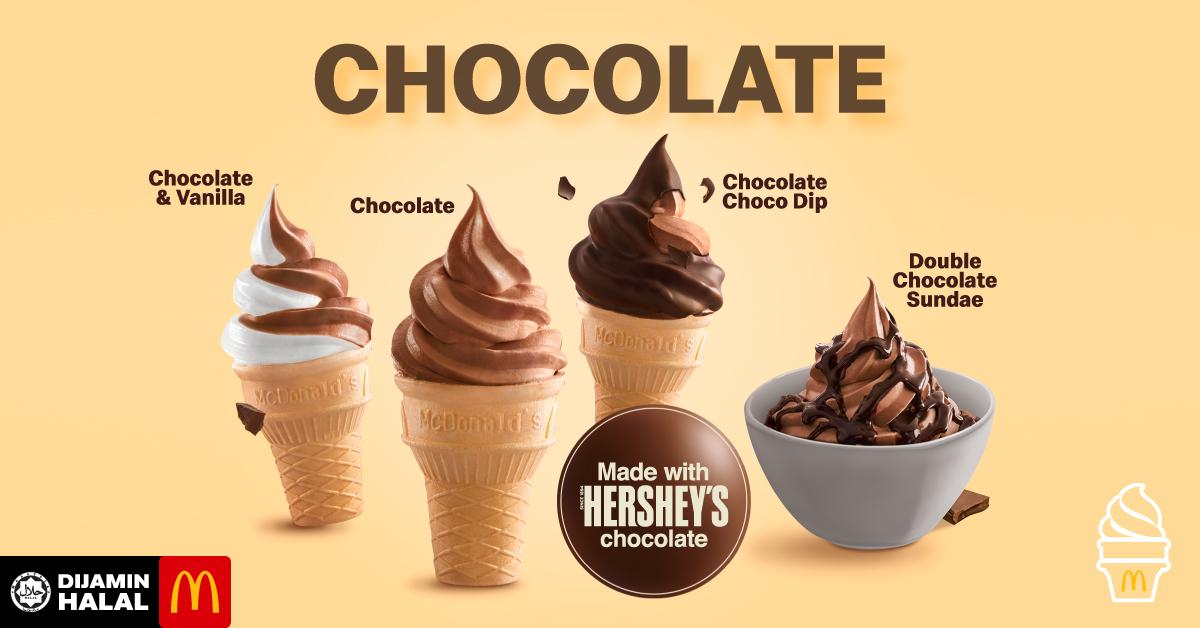 Anytime is chocolate time!
All choco-holics will love sweet selection of chocolate desserts that are made with luscious Hershey's chocolate! Take your pick between Chocolate & Vanilla, Chocolate, Chocolate Choco Dip, Double Chocolate Sundae or try them all!
Try them all at McDonald's today!
Strawberry Custard Pie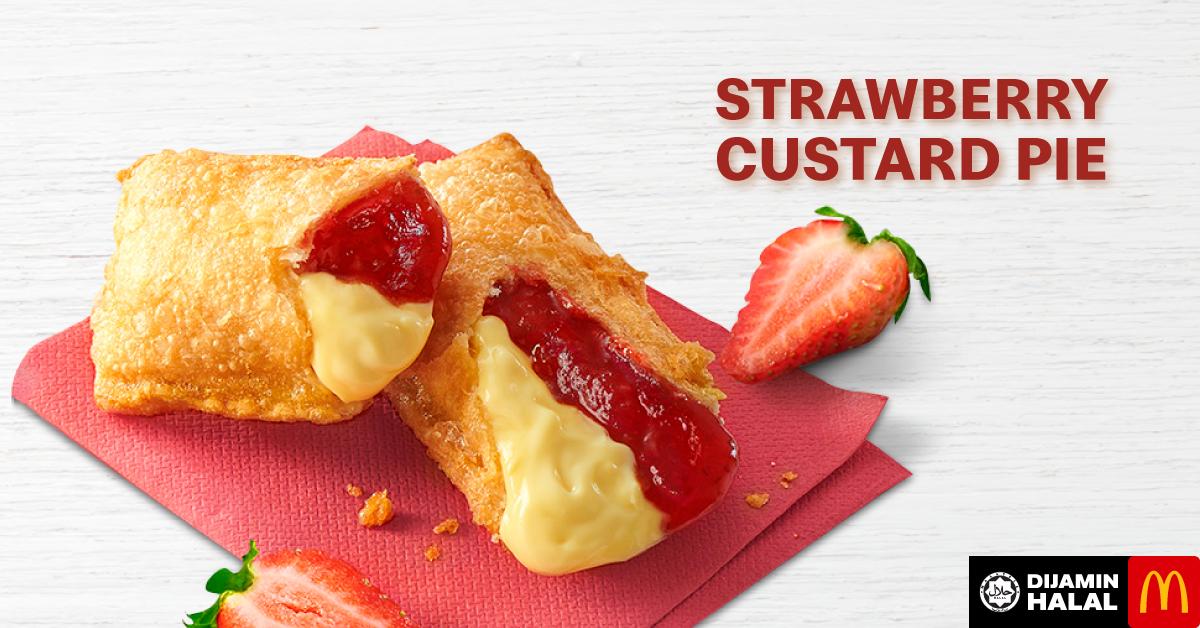 A match like no other!
Strawberry Custard Pie is the perfect match of sweet and fruity! Crispy pie shell filled with sweet strawberry jam and creamy custard – it's the perfect treat for you!
Grab it at McDonald's today!
Hotcake with Sundae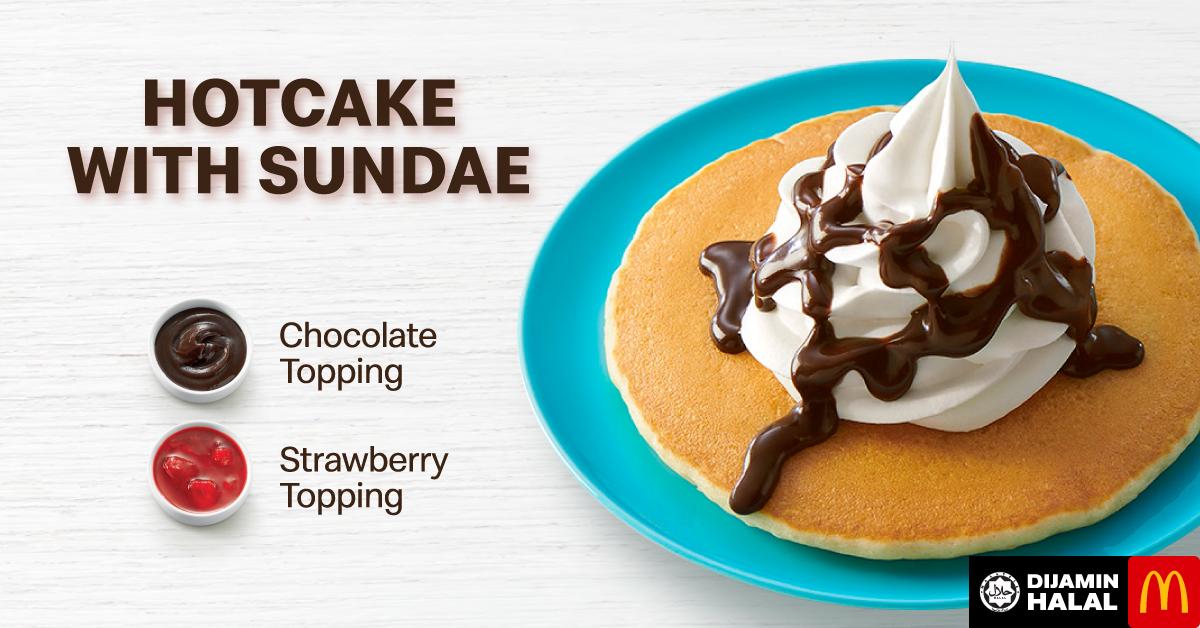 The fluffiest hotcake in town is here!
You can't go wrong with McDonald's Hotcake Sundae! It comes with delicious hotcake topped with either a chocolate sundae or strawberry sundae! It's the perfect comfort food that will make you and your tummy happy!
Grab yourself a Hotcake Sundae at McDonald's today!