Sempena meraikan kepelbagaian rasa, kami bawakan Nasi Lemak McD dengan pilihan Rendang Ayam baharu, kepingan ayam Spicy Chicken McDeluxe atau GCB dan Ayam Goreng McD kegemaran ramai. Ayuh Geng Nasi Lemak… jangan ketinggalan! Satu rasa pelbagai selera hanya di McD, jom pesan sekarang
The NEW Cendol McFlurry features an all-star line-up: sweet Gula Melaka, coconut bits, creamy vanilla soft-serve, and iconic Cendol jelly – all in one frosty dessert!
Available now via McDelivery, Drive-Thru or takeaway
Delight in a rich and smooth combination of gula melaka and vanilla soft serve in these Cendol Desserts! Choose from Cendol Cone, Cendol Vanilla, Cendol Chocolate Dip and Cendol Sundae & Chocolate for a cool treat that will surely satisfy your local cravings!
Head over to your nearest Dessert Centres to grab one today!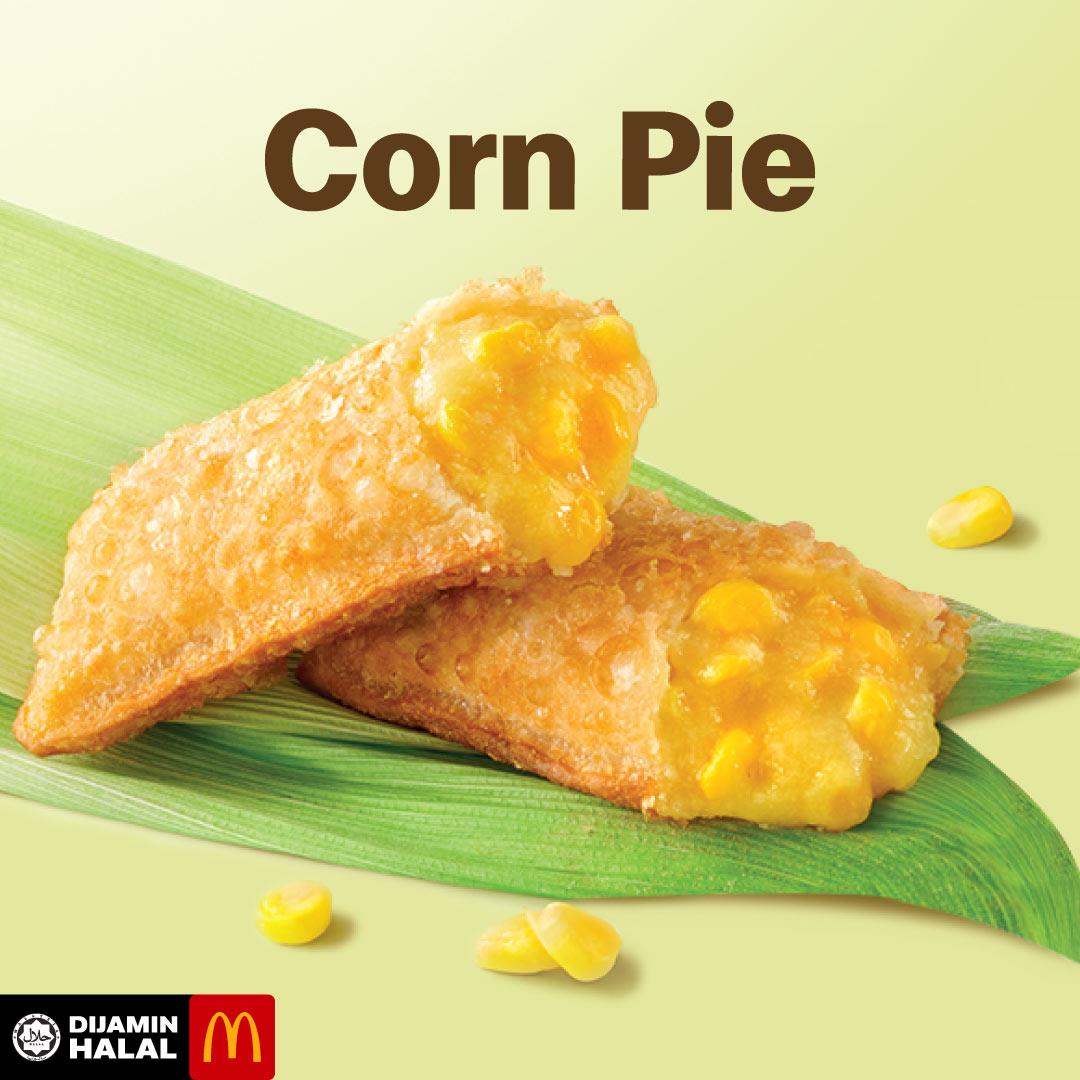 Your favourite Corn Pie is back!
Wait no longer to grab a sweet bite of creamy corn encrusted in a crispy golden pie shell!
Available via McDelivery, Drive-Thru or Takeaway