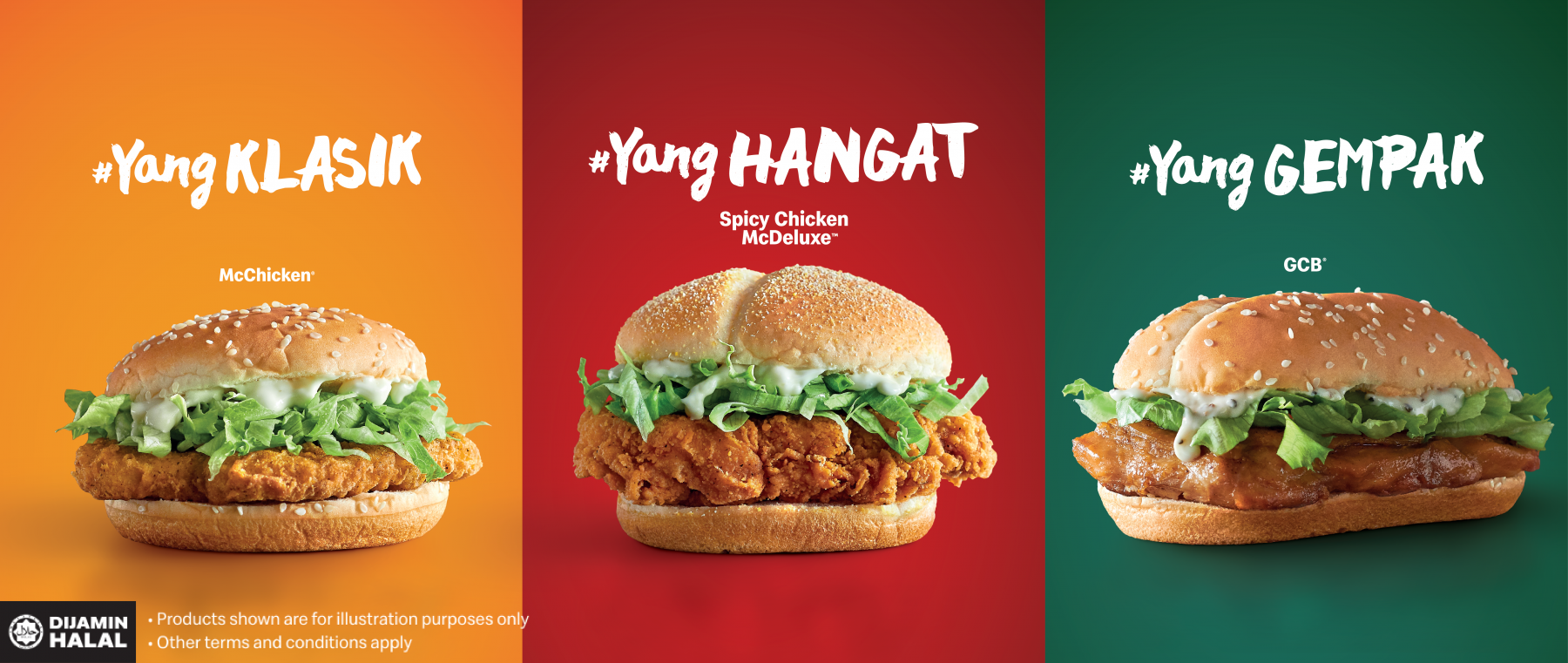 Today's the day to satisfy your mood! Whether you're feeling klasik, hangat, or gempak, these chicken burgers are guaranteed to hit the spot.
Order now via McDelivery or drop by your nearest Drive-Thru!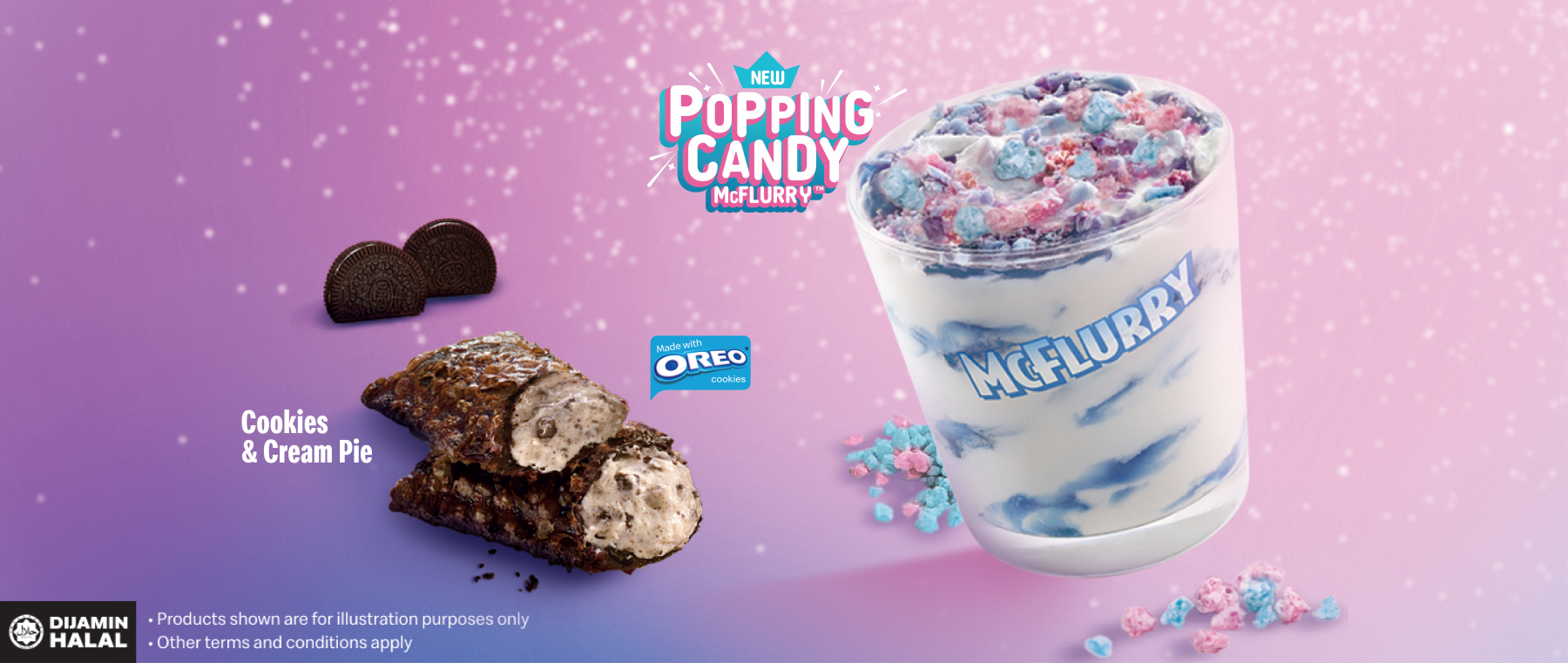 Nothing like some desserts to end a great meal! Enjoy a crispy Cookies & Cream Pie made with Oreo cookies and filled with creamy goodness or experience the delightful popping sensations of the all-new Popping Candy McFlurry.
Indulge your sweet tooth today via McDelivery or your nearest Drive-Thru.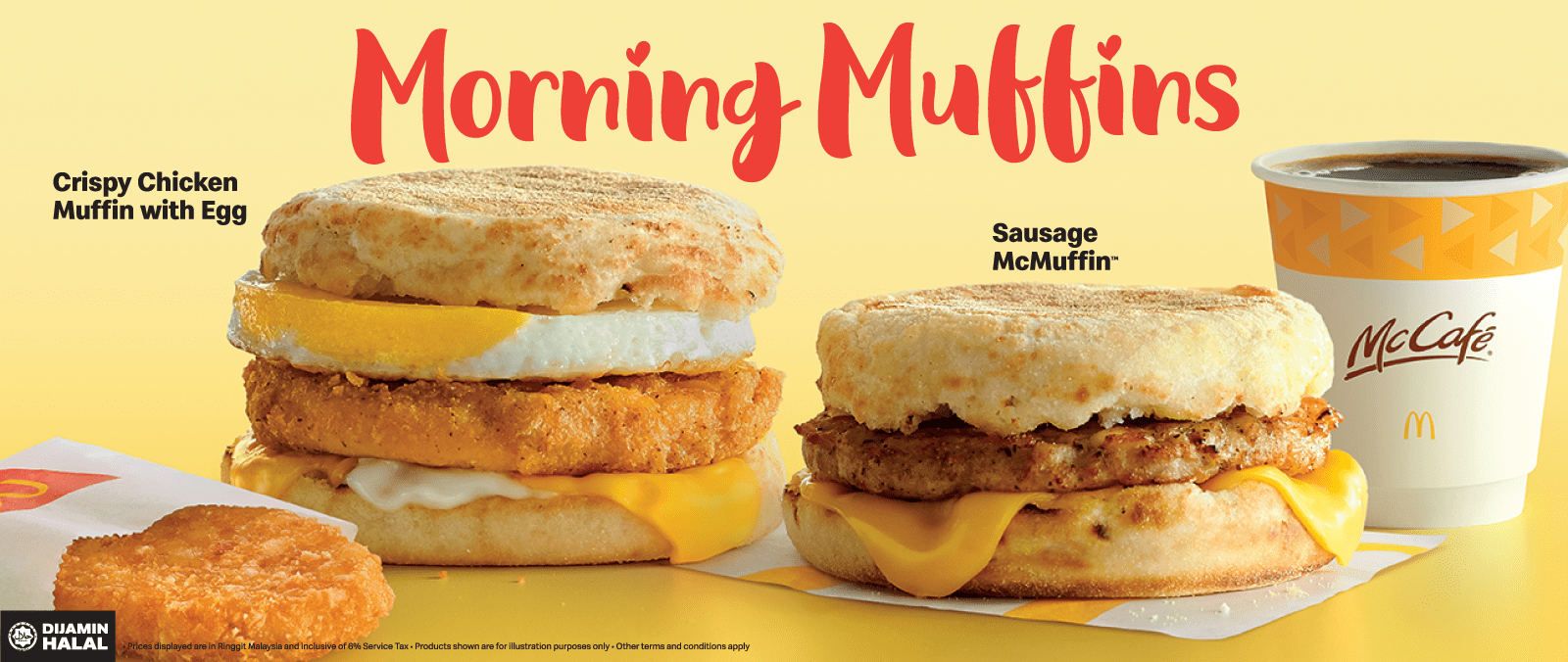 Whether you're in the mood for a crispy chicken or a grilled sausage patty, we've got you covered! Choose between the Crispy Chicken Muffin and Sausage McMuffin to give you the energy you need for the day! Available daily from 7am-10am.
Order it today via McDelivery or Drive-Thru.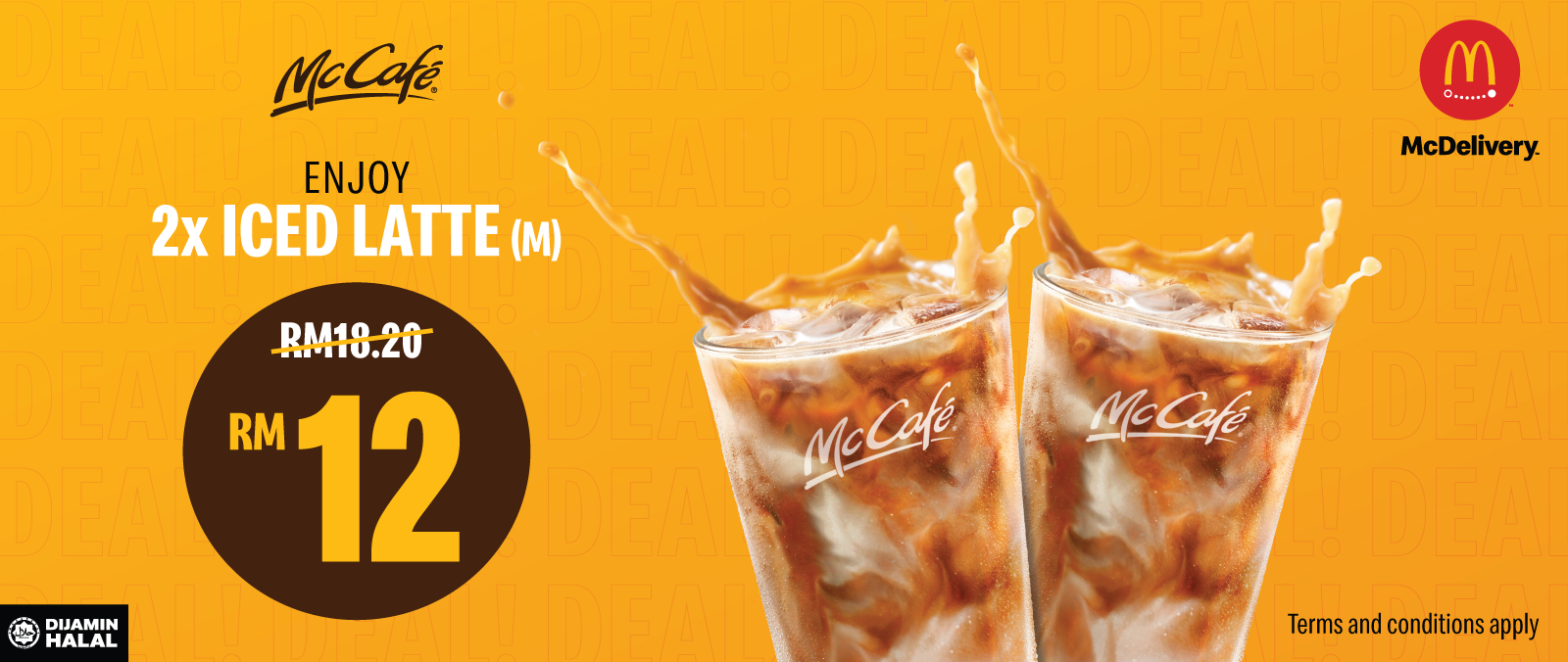 Share an Iced Latte with a loved one when you get two for just RM12! Brewed fresh and delivered right to your door. Order today via McDelivery.