McDonald's Malaysia is running a promotion that offers up to 68% off on Super Value Meals and Free Milo with McDelivery order. Customers who order McDelivery can also win up to RM10K Gold McNuggets.
The promotion runs from 1 February to 28 February 2022 and customers can purchase the Super Value Meals for as low as RM8.90.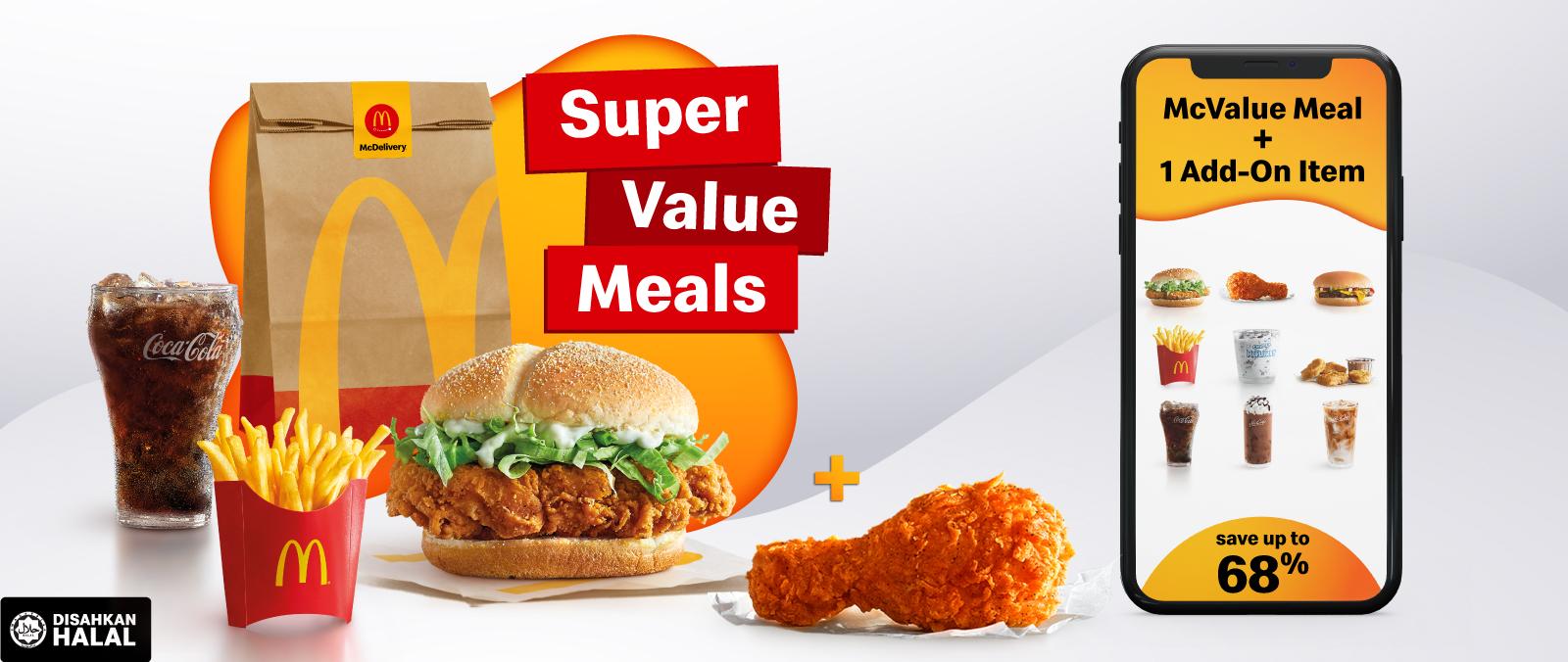 Make the most of your McDonald's Value Meals and enjoy up to 68% savings when you complete your meal with an add-on from 9 delicious options. Get yours via McDelivery today.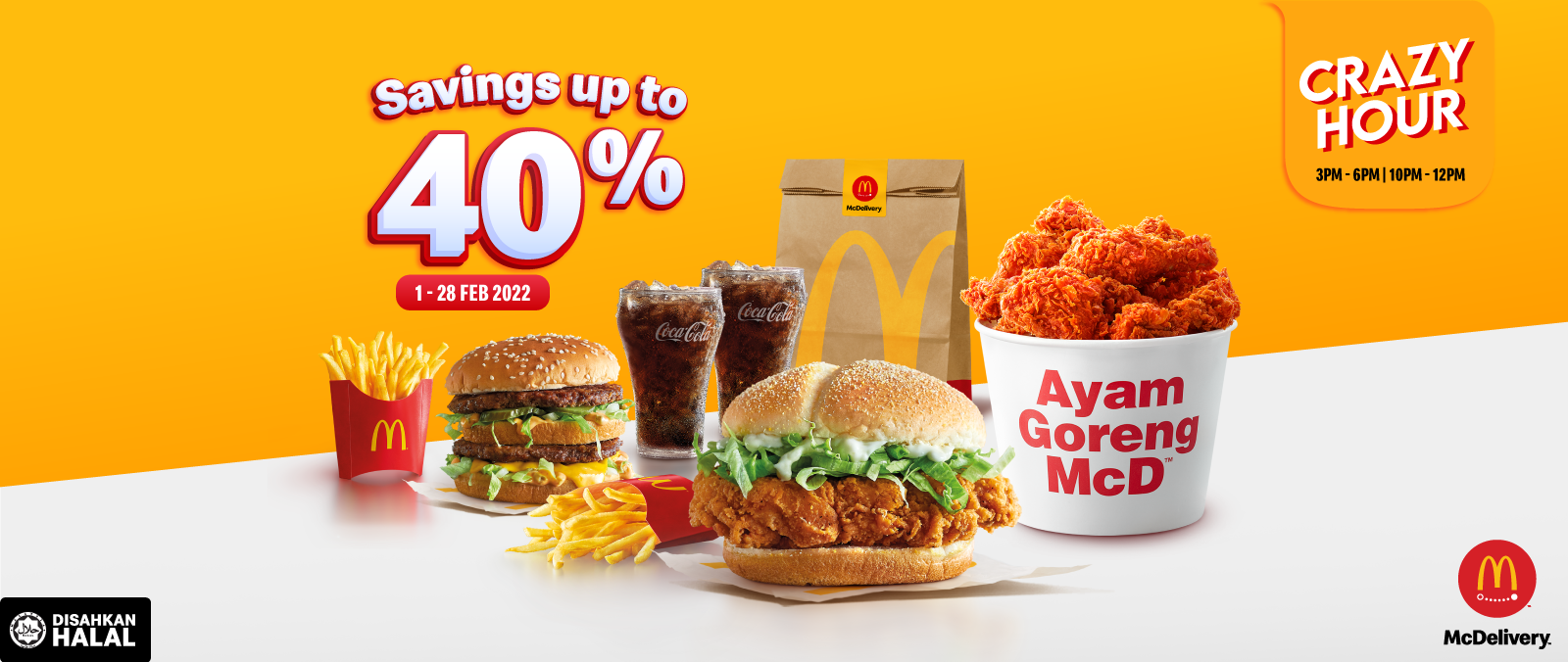 Great deals taste better! That's why Crazy Hour is the time to savour all your local favourites and more by McD. Get discounts for up to 40% from 3pm-6pm and 10pm-12am daily via McDelivery.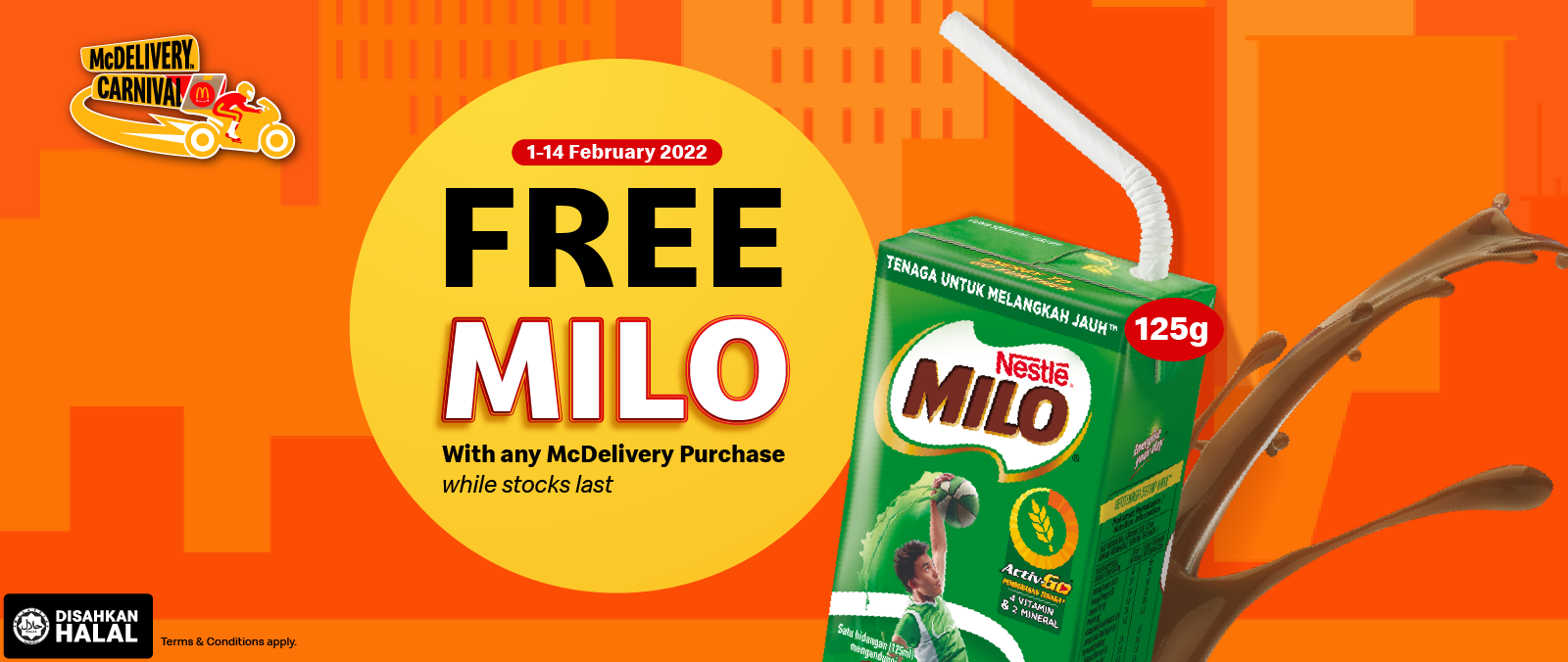 Enjoy greater satisfaction when you complete your meal with the comforting taste of Milo! Get a 125g packet FREE with any purchase made via McDelivery.
Valid from 1-14 February. Hurry and get yours today!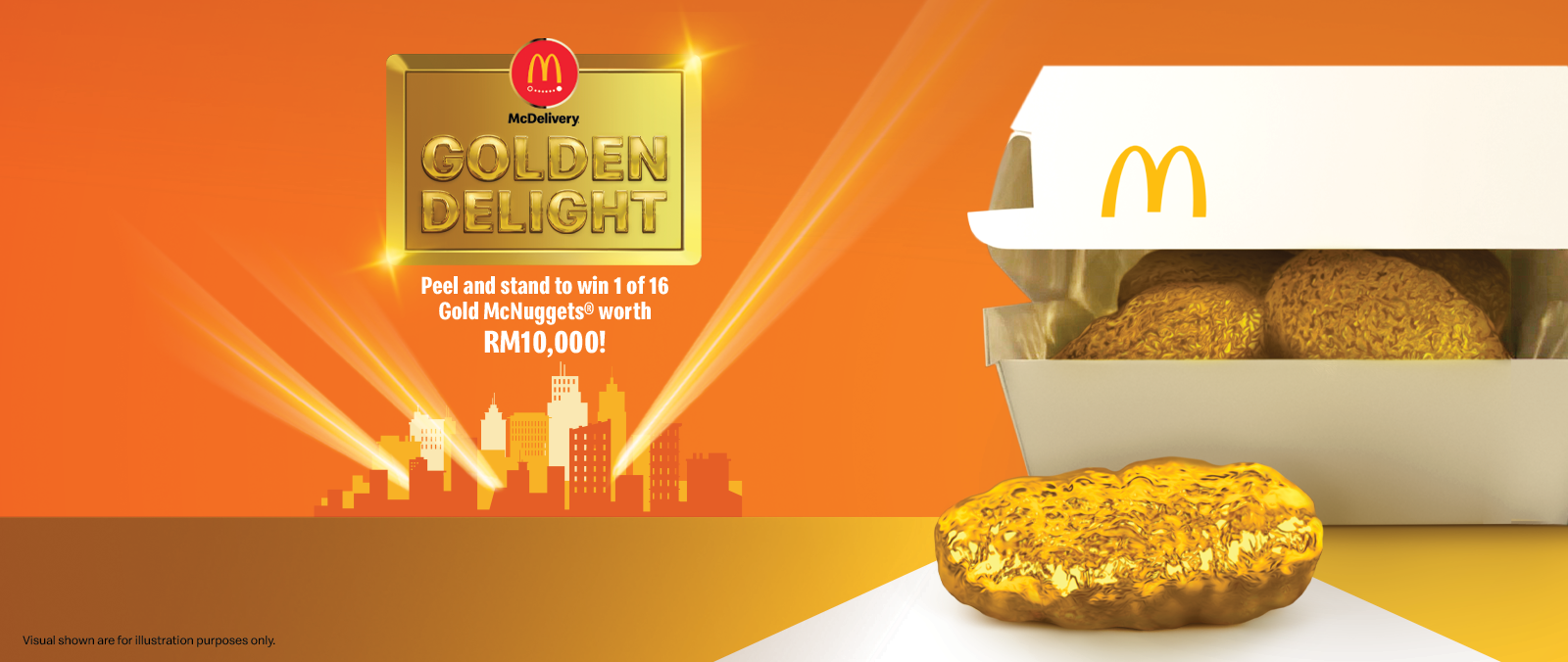 You could score 1 of only 16 Gold McNuggets® worth RM10,000 when you order via McDelivery!
It's really easy:
Just peel the sticker on the McDelivery bag to find out if you're the lucky winner.
Happening 8th to 28 February, don't miss out!