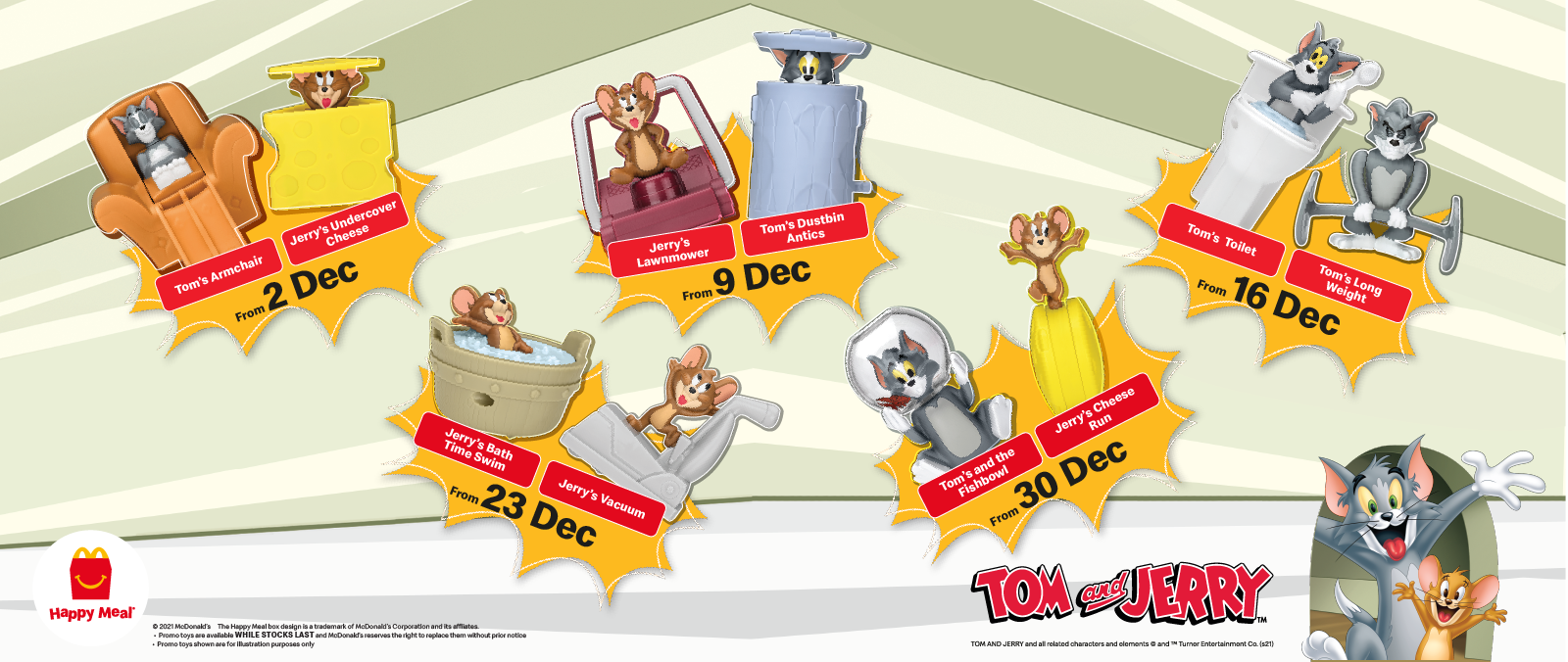 The Mcdonald's Happy Meal is a tradition for millions of kids around the world. It's a fun and carefree meal, but also a perfect way to celebrate the love of your child and your family. Each year, the toys that come in these boxes are designed to be entertaining and interactive. This year, we are excited to introduce a new line of Toys coming soon with our newest set of collectibles – Tom and Jerry!
Look forward to more exciting playtime. Enjoy thrills and spills with the hilarious antics of Tom and Jerry!
Collect all 10 toys and get them FREE with Happy Meal. Order now via McDelivery, Drive-Thru or Takeaway!