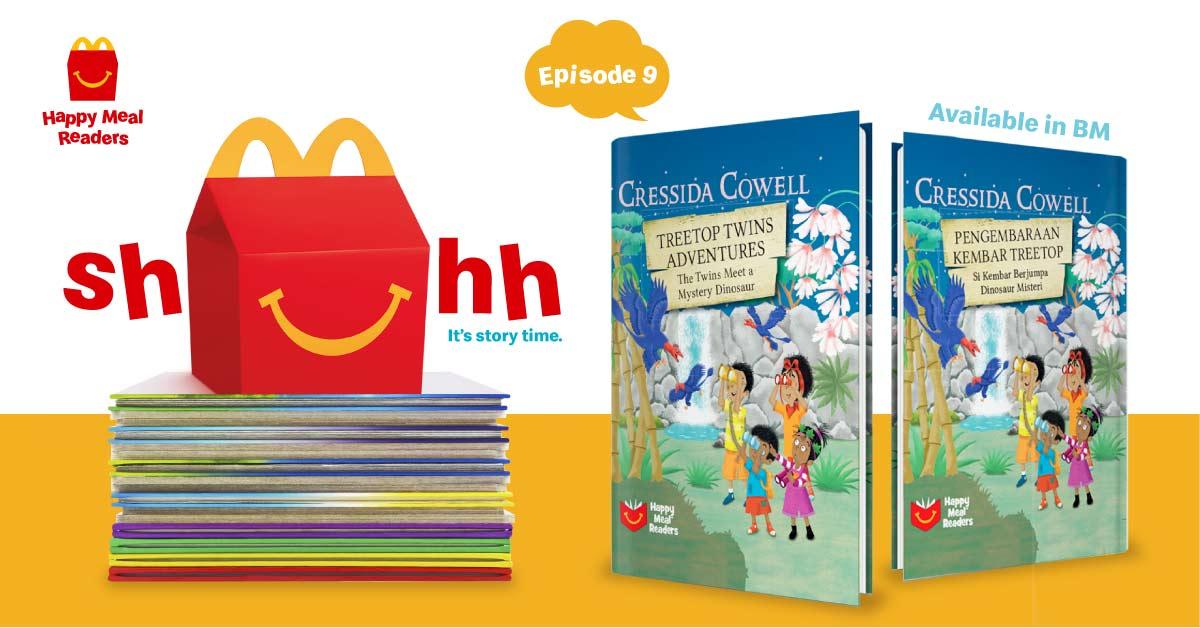 There's nothing wrong with being small!
The Treetop Family travels back in time to the Early Cretaceous Period, to what is now China. There, they embark on a moonlight walk in search of a mystery dinosaur. During the walk, the little Treetop Twins – Tulip & Ted find themselves falling behind the group because they're smaller and not as fast. However, they realise that being small is actually just as good as being big!
Find out what happens in Book 9 of the Treetop Twins Adventures! Now available with any purchase of a Happy Meal!