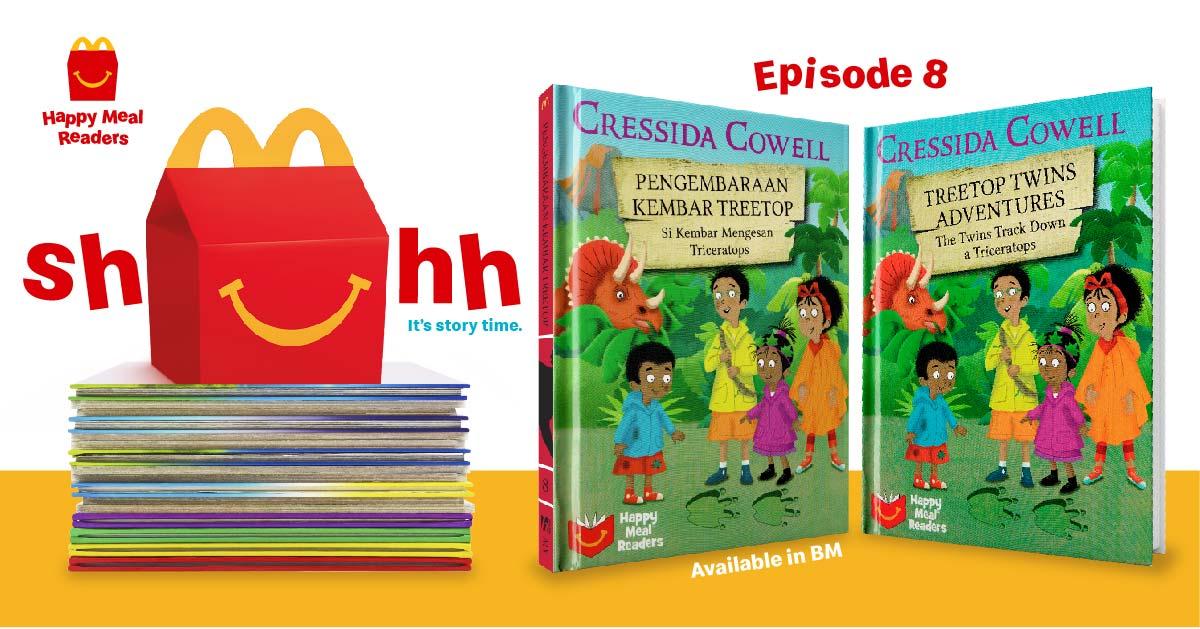 Ready for a new adventures with the Treetop Twins?
Let's go!
We join the Treetop Familly on yet another adventure back in time to North America where Asha, Alfie and the twins come across a set of footprints in search of their favourite dinosaur! All of a sudden, they start to hear strange noises from the undergrowth nearby. Could it be a Triceratops – their favourite dinosaur? Or are our little friends in danger?
Grab the latest book today with any purchase of a Happy Meal.