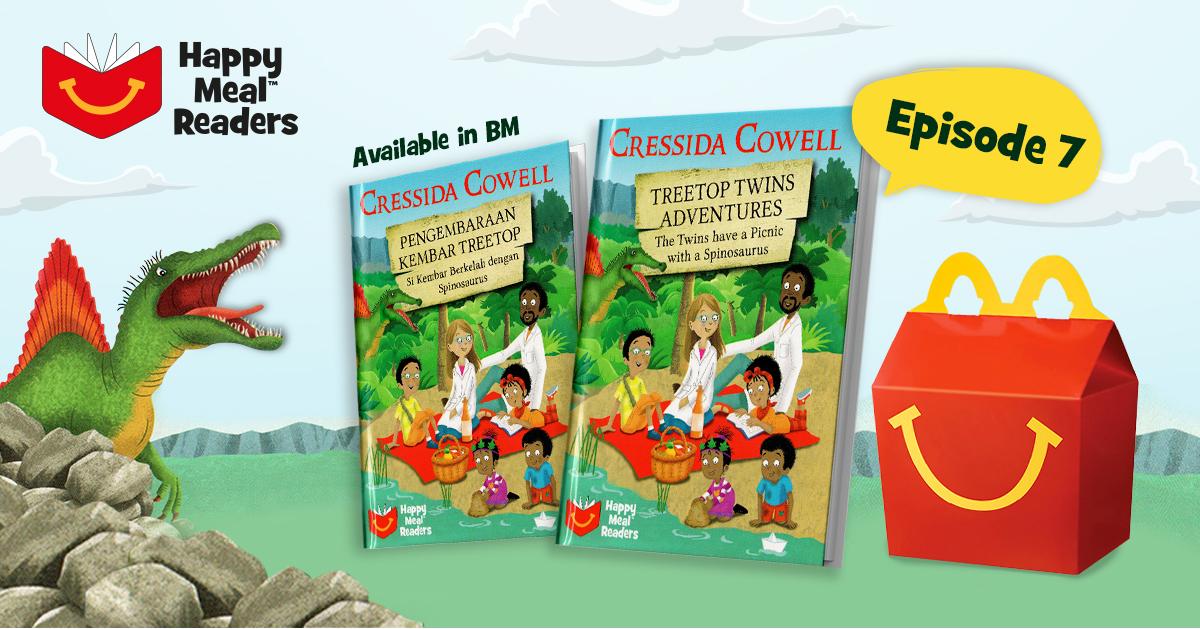 The Treetop Twins are back with a brand new adventure for you!
Join the twins on a thrilling picnic adventure as they come across a Spinosaurus dinosaur! Will they be okay?
Find out now on the latest Episode 7 book with any purchase of a Happy Meal or read it via Happy Meal Readers in the Happy Studio App today!