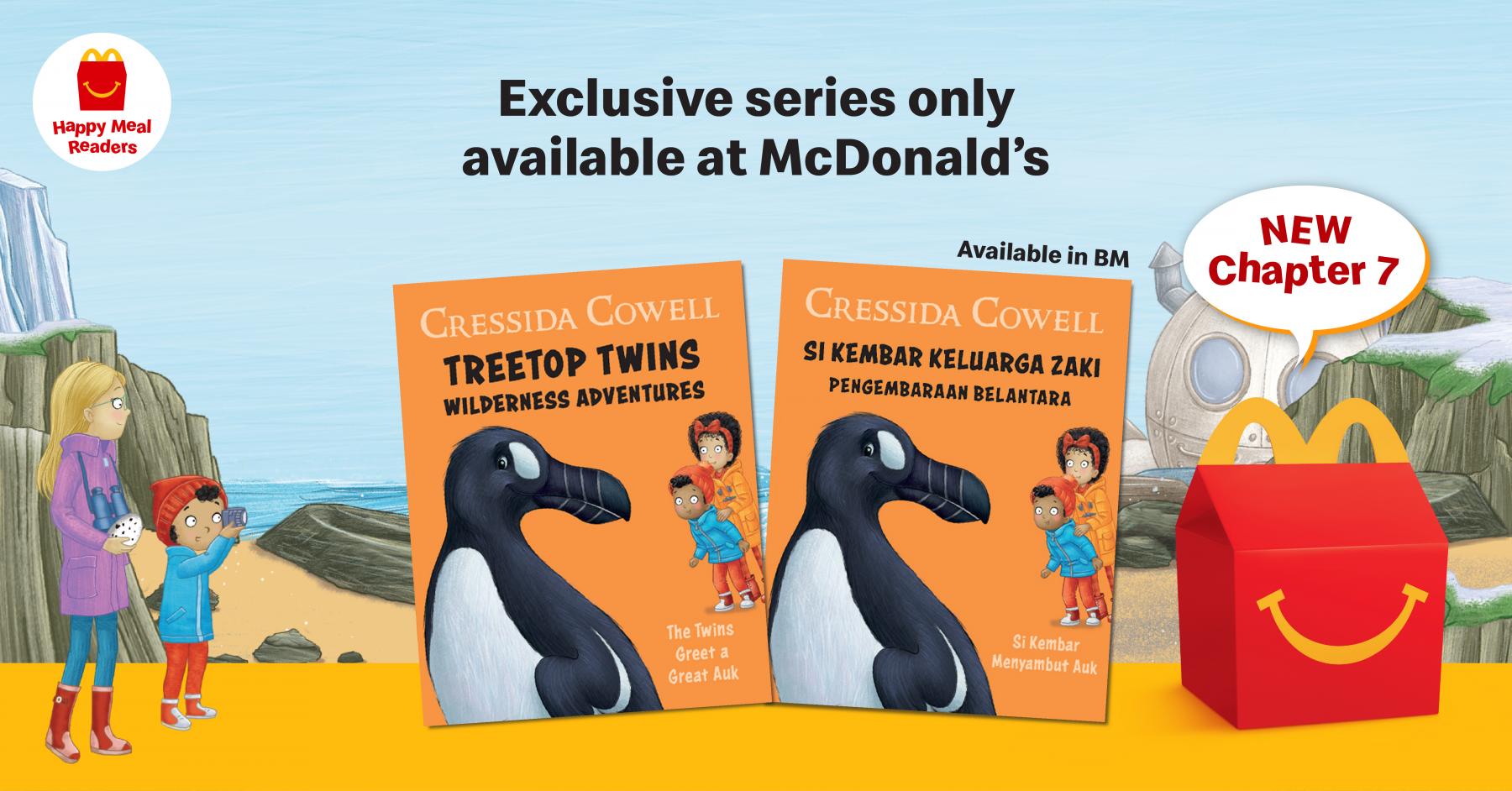 The search for a great auk begins!
Hop onto The Treetop Family's boat as they row back in time to search for the great auk! While resting on a shore, a mighty white tailed eagle dropped a great auk's egg! Could it lead them to find these magnificent birds?
Find out what happens in the latest book which comes FREE with your Happy Meal! Order through McDelivery, Drive-Thru or Takeaway today!