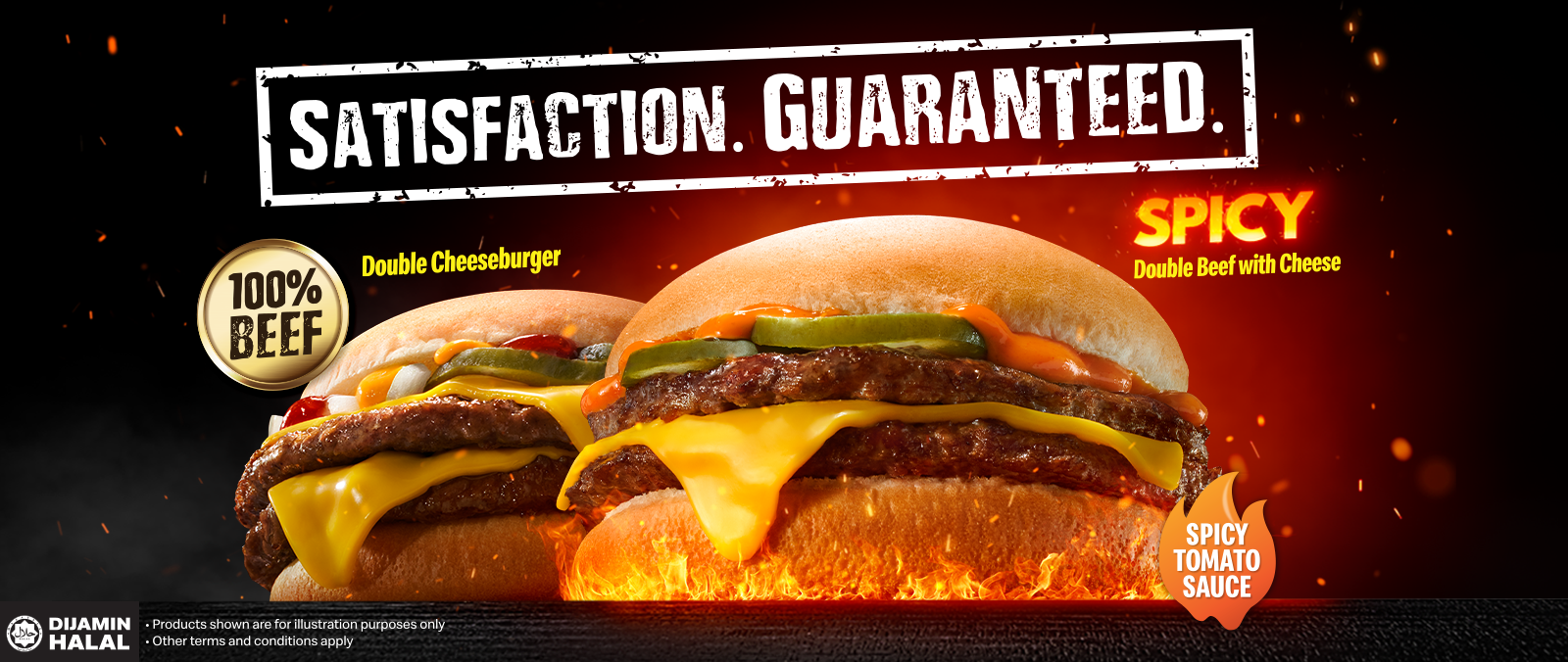 Made from 100% pure beef, our classic Beef Burgers are sure to satisfy your senses. From the soft fluffy buns and flavourful sauces to the multiple layers of grilled juicy beef and melty cheese –  satisfaction is guaranteed. If you're feeling the need for heat, get one of the Spicy Beef burgers for the same great taste with a spicy kick. Order now via McDelivery or Drive-Thru.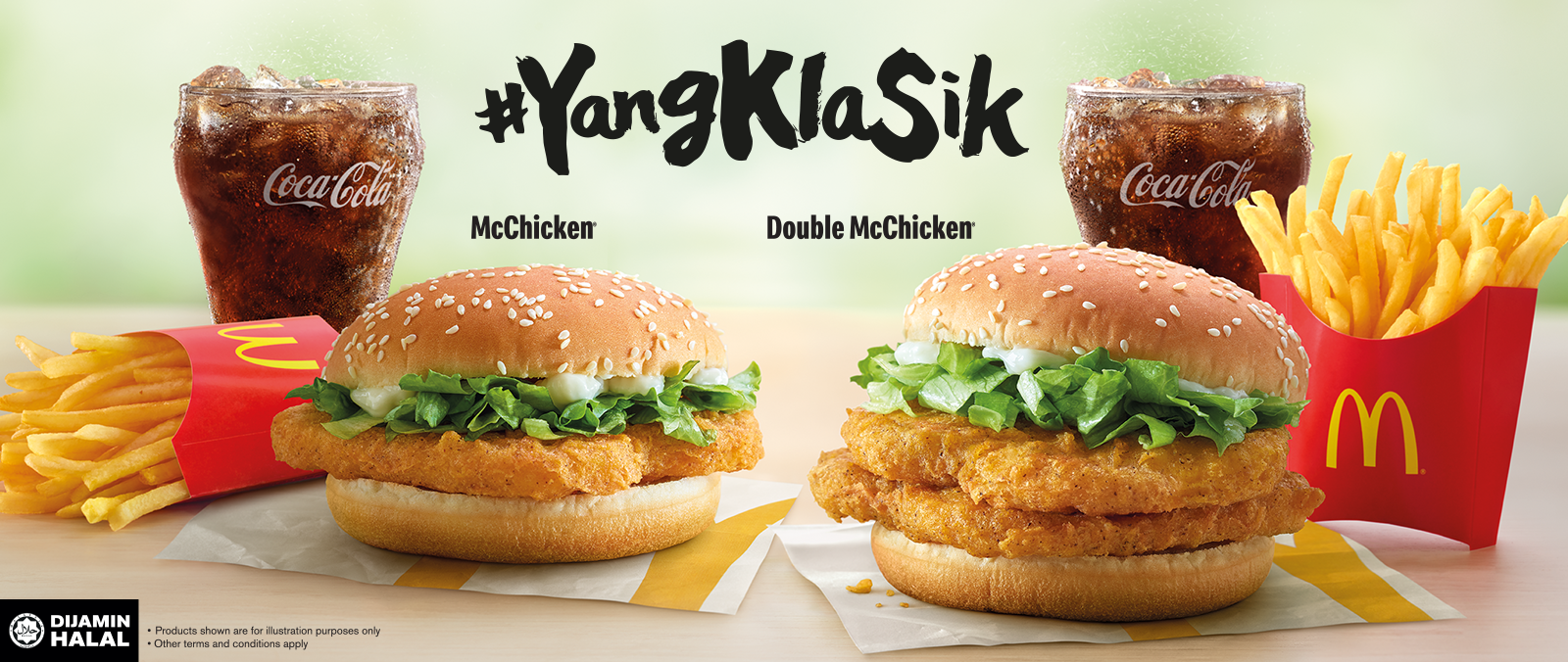 There's so many reasons why the McChicken is a classic. From it's crisp yet juicy patty, to its special sauce and fresh lettuce. Order one today, or get the just-as-tasty Double McChicken for a more filling meal!
Available via McDelivery or Drive-Thru. Order now.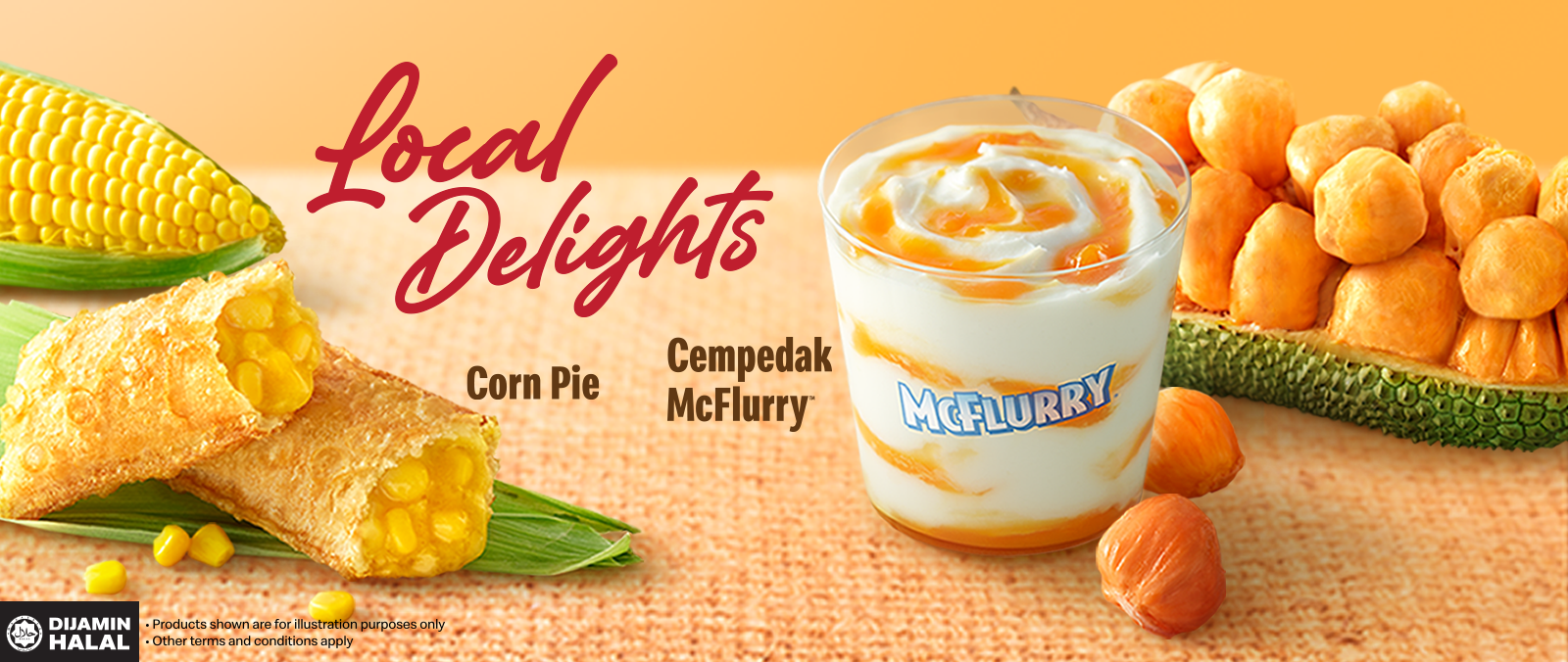 Treat yourself to these mouth-watering Malaysian desserts at McDonald's. Bite into the crispy on the outside, creamy on the inside Corn Pie, or dip into the delightful Cempedak McFlurry™.
Available for a limited time only, so order now via McDelivery or Drive-Thru!