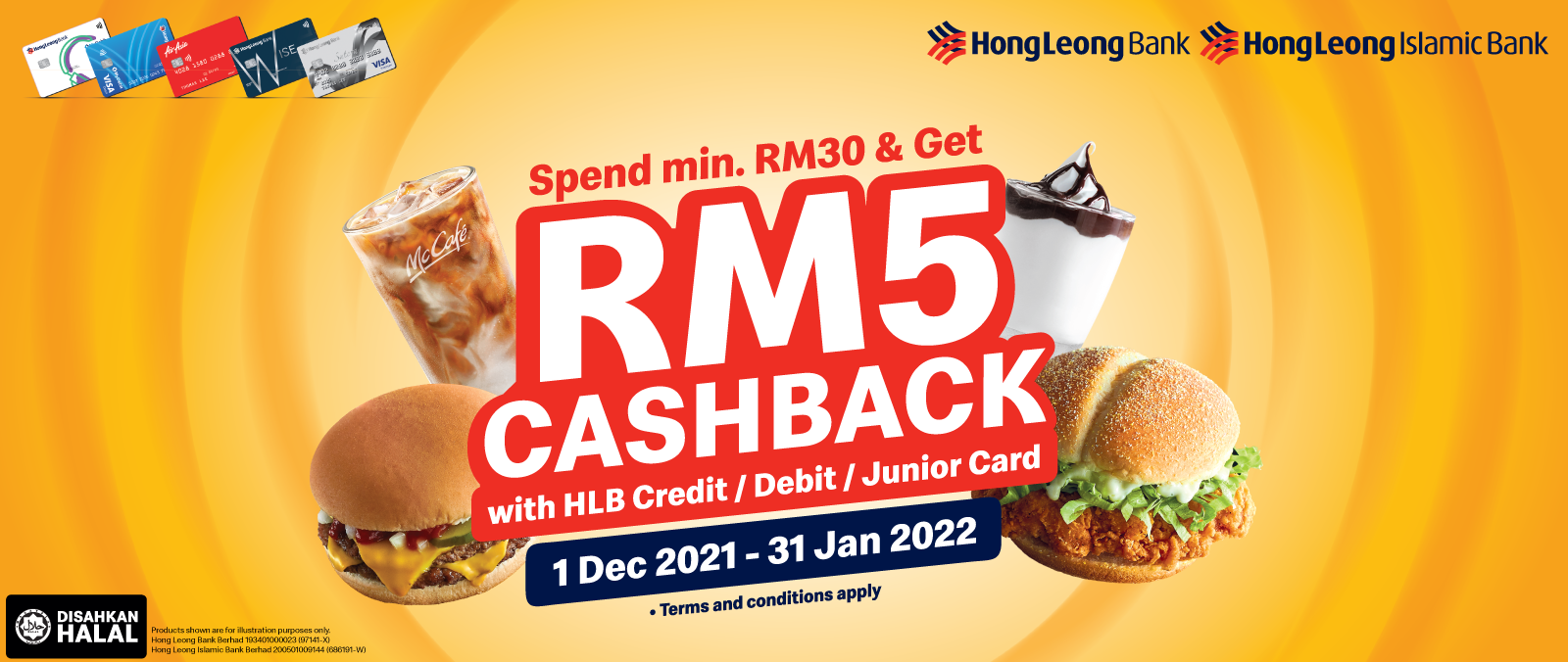 McDonald's Malaysia recently introduced the Cashback program for customers who buy their food in-store with a Hong Leong Bank Debit/Credit/Junior Card and earn cashback of RM5 on every purchase of RM30 and above.
Promotion Period : 1 Dec 2021 – 31 January 2022.
Order your favourite meals today!
Terms & Conditions apply.
McDonald's is an American fast food company, founded in 1940 as a restaurant operated by Richard and Maurice McDonald, in San Bernardino, California, United States.
They rechristened their business as a hamburger stand, and later turned the company into a franchise, with the Golden Arches logo being introduced in 1953 at a location in Phoenix, Arizona. In 1955, Ray Kroc, a businessman, joined the company as a franchise agent and proceeded to purchase the chain from the McDonald brothers.
McDonald's had its previous headquarters in Oak Brook, Illinois, but moved its global headquarters to Chicago in June 2018