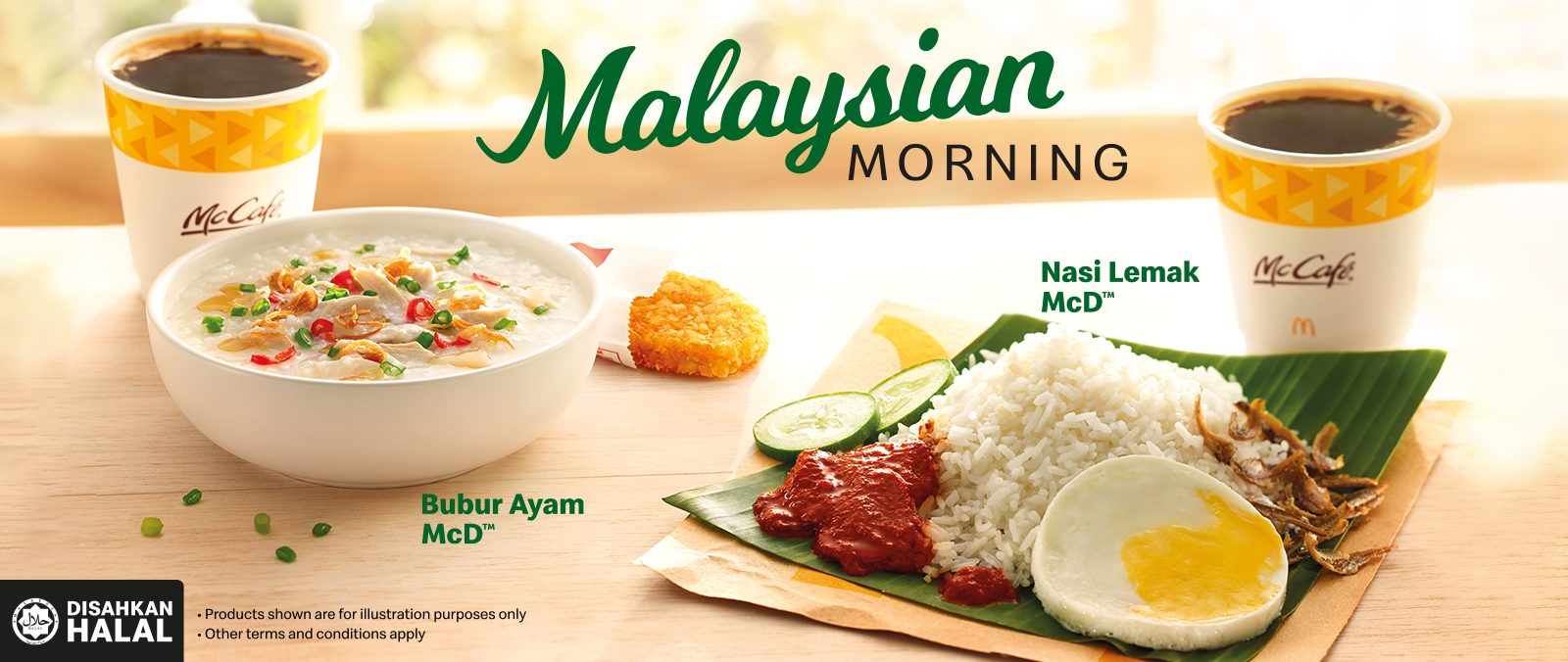 Mornings are better when there's a tasty breakfast to warm your tummy.
The perfect porridge recipe Malaysians love – Bubur Ayam McD™, filled with juicy chicken strips and perfectly garnished with spring onions, sliced ginger, fried shallots and diced chilies.
Nasi Lemak McD™ brings out the best of Malaysia's national dish – combining fragrant coconut rice, crispy anchovies, fresh cucumbers and a fried egg, complete with spicy sambal.
Take your pick, or get them both! Order yours today via McDelivery or Drive-Thru.