Program SAVE 2.0 is a program that offers RM200 Lazada e-rebate to domestic households that purchase energy-efficient air conditioners or refrigerators. An electrical appliance is considered energy-efficient if it has a 4- or 5-star rating by the Energy Commission in the year 2021.
What are the criteria(s) to be eligible to sign up for this program SAVE 2.0?
Customer Requirement:
1) Must be a Malaysian Citizen.
2) Must have registered electricity utility account (domestic) with utility companies such as TNB, SESB, SEB and Nur Power.
3) The e-rebate is only applicable for purchases of air conditioners and/or refrigerators which are labelled as 4 or 5 star "Bintang Cekap" during the year 2021.
4) Only 1 claim per electricity utility account (only one claim may be made for each account) is allowed. Claims are on a first come first serve basis.
The quota for e-rebate is divided into 3 sections; for West Malaysia, Sabah & Sarawak, this is to balance the total usage of consumer in prime locations such as Klang Valley and other major cities which may have a higher spending compared to rural areas.
How can I apply for program SAVE 2.0 in Lazada platform?
Here is how you can apply for the program:
Step 1: Register at Lazada via official page.
Step 2: Lazada will inform the successful applicants and this will be done via applicant's registered email address.
This will take effect once the Program SAVE 2.O is relaunched by SUSTAINABLE ENERGY DEVELOPMENT AUTHORITY (SEDA).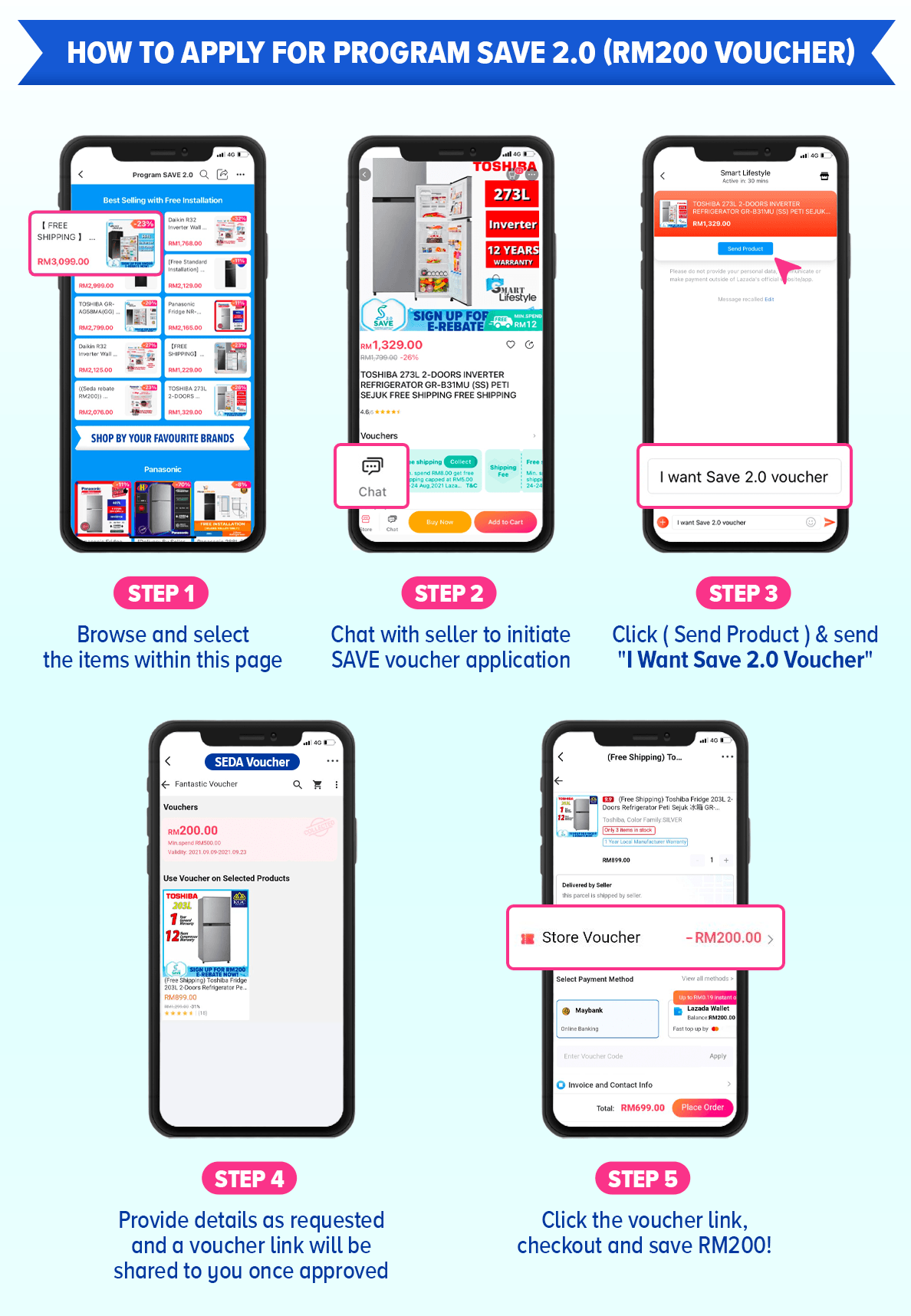 APPLY HERE