Looking for a spot to celebrate a special occasion with your loved ones? Have an unforgettable meal at restaurants in luxurious hotels across KL and PJ that offer delicious buffets, lunch, dinner, and even afternoon tea with great views and even better atmosphere.
Pak John Steamboat & BBQ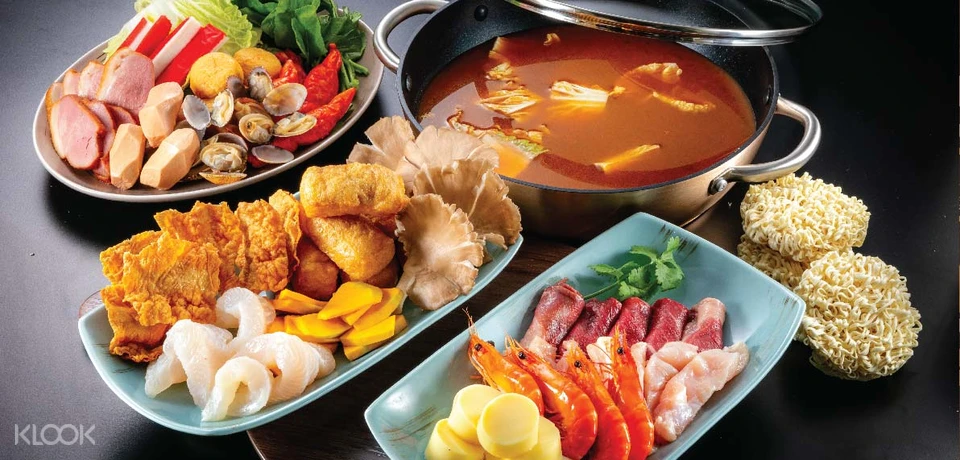 Buffets don't have to be pricey and Pak John Steamboat & BBQ is a testament to that, being another one of our favourite affordable (and halal) steamboat and BBQ buffets. However, quality isn't sacrificed as the team at Pak John strives to serve urban cuisine that is halal and of the highest quality – they source all their ingredients from their own food manufacturing plant, which are brought straight to their outlets!
Book your meal here
BBQ Town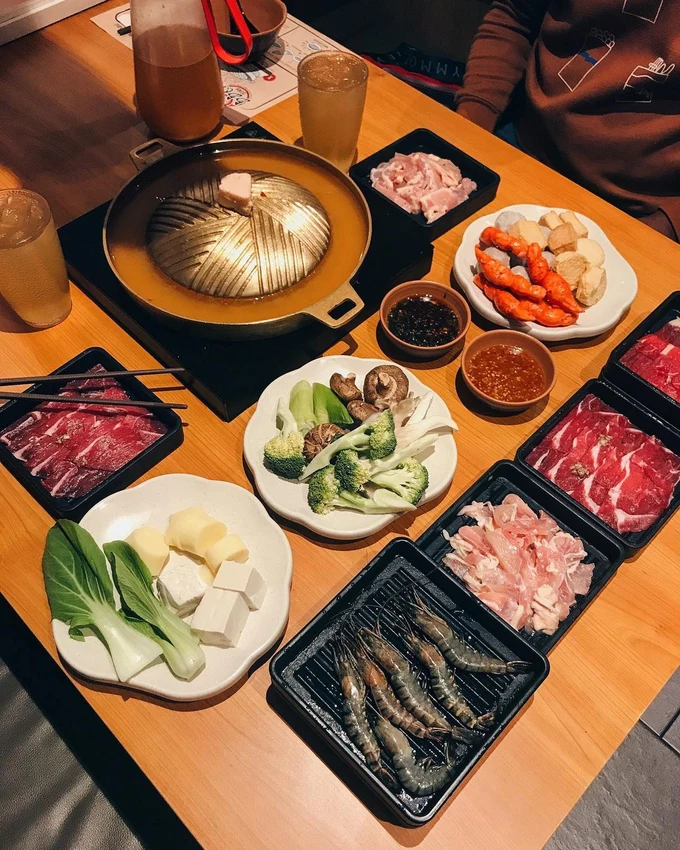 Enjoy both barbeque and shabu-shabu at the same time at BBQ Town, a Halal dining spot known for their affordable 2-in-1 Thai BBQ and Japanese shabu-shabu. Sometimes buffets may get overwhelming with their choices, so here, the spread at their food counter is kept simple and features only the freshest, high quality ingredients that anyone would enjoy!
Diners can enjoy unlimited servings of Australian chilled beef and lamb, as well as farm chicken and fresh prawns! It doesn't just end there – enjoy their high-quality meat together with sumptuous soups and sushi made on the spot, or pick more food items from their counter that features a wide variety of greens and over 20 other delicious items.
Seoul Garden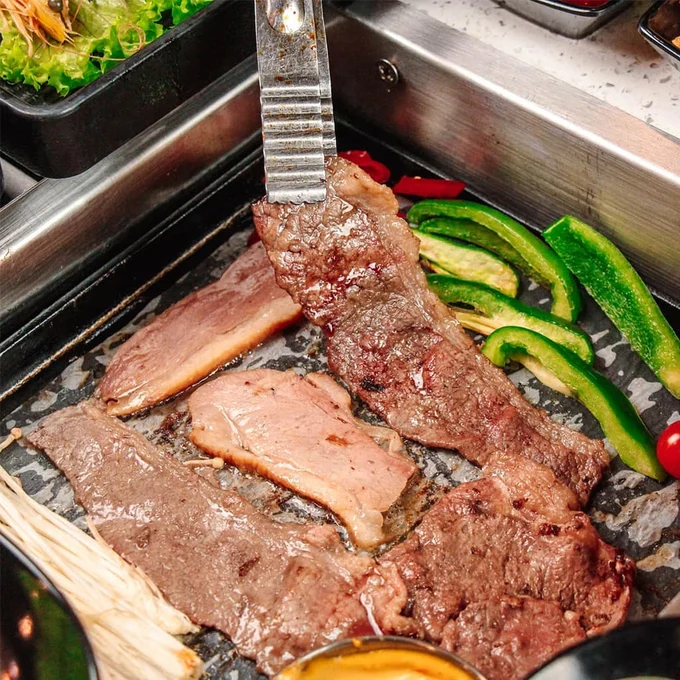 Known for their 2-in-1 proprietary smokeless grill and deliciously marinated meats, Seoul Garden is a leading Halal-certified Korean BBQ brand in Malaysia and definitely a familiar name amongst BBQ lovers. With an extensive selection of meats such as bulgogi beef, kimchi chicken, black pepper dory, tom yam squid and more, Seoul Garden promises a fun dining experience with friends and family.
Order your meal here
Rot Thai Buffet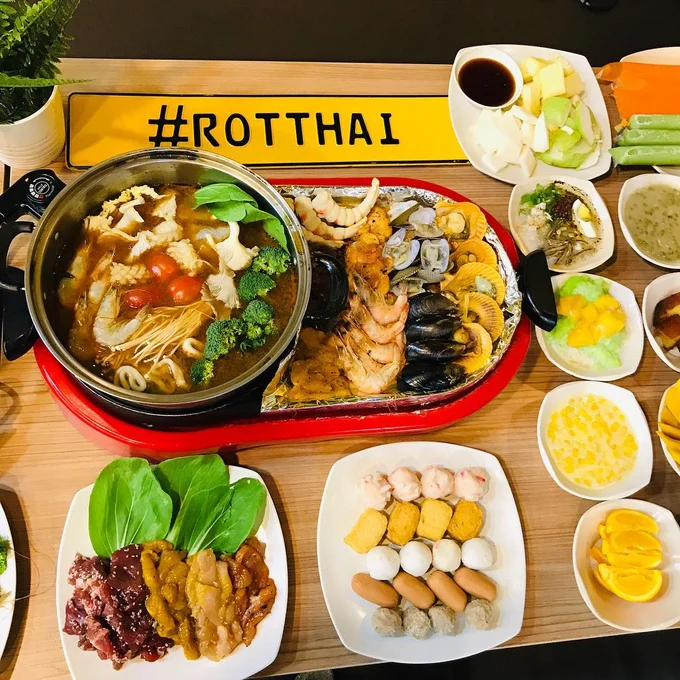 At Rot Thai Buffet, this eatery brings a Thai twist to the usual steamboat and grill buffet with their signature Tom Yum soup base. Paired with their wide range of Thai sauces and condiments, you can now enjoy marinated meats, seafood and veggies with the iconic spicy kick that Thai food offers.
Lemon Garden Cafe, Shangri-La Hotel
Sit back and let the chefs of Lemon Garden take care of the cooking – indulge in international fare and local flavours within the sophisticated dining space of Shangri-La Hotel's main restaurant. As you dig into their many choices – from grills and oven pizzas, to fresh seafood and sushi – take your time to enjoy the panaromic view of their beautiful outdoor garden!
Enjoy 10% Off Seafood Assisted Buffet for lunch or dinner here
JP teres, Grand Hyatt Kuala Lumpur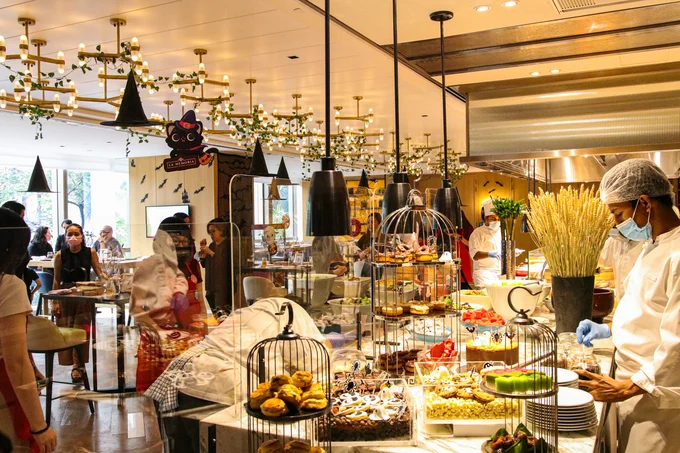 Experience elevated service and an abundance of culinary options at JP teres, Grand Hyatt's dining outlet that specialises in local cuisine. Offering both indoor and outdoor seating as well as a varied spread of local cuisines, this restaurant is suitable for any sort of get-togethers, be it family gatherings or friendly meet-ups.
You can now book an elegant Hi-tea experience at Grand Hyatt
Contango, The Majestic Hotel Kuala Lumpur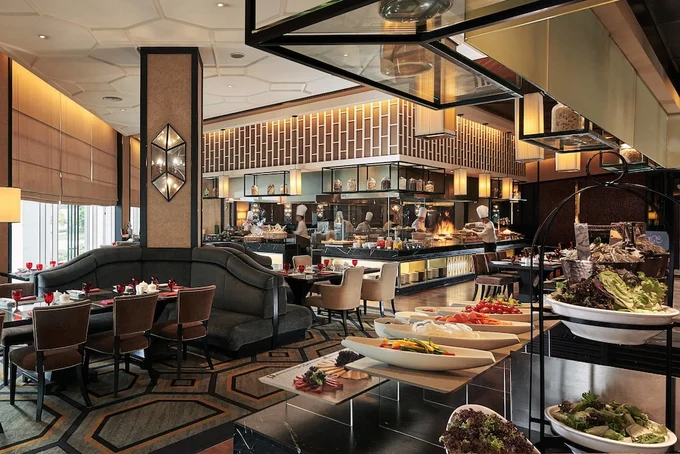 Located in the grand Majestic Hotel, Contango is a contemporary restaurant with an open kitchen interactive dining concept and a seating capacity of up to 250 people, making it perfect for any large gathering you have planned. Dig into their breakfast, lunch or dinner buffet spread here, amidst a luxuriously designed setting with social distancing measures put into place (they currently use strictly hygienic and unique food requesting system!).
Book The Majestic Hotel Kuala Lumpur, Autograph Collection here
Latest Recipe, Le Meridien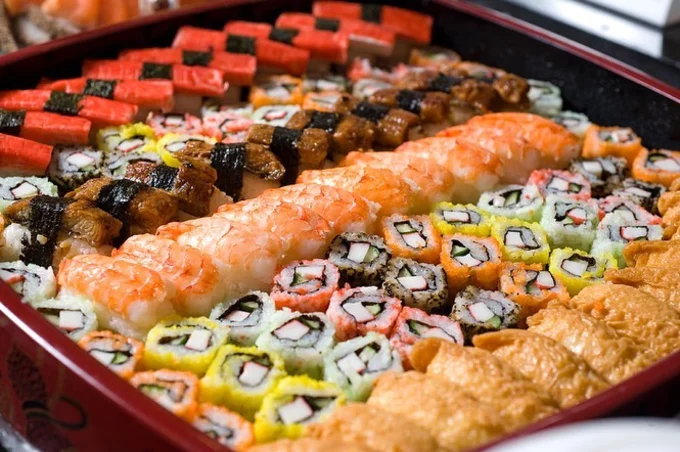 Allow your eyes to feast on the gastronomic delights served at of the hotels. Both outlets in and include five distinct live kitchen stations and interactive award-winning chefs, ready to deliver the best buffet dining experience to you and your loved ones.
You can also get 25% Off your brunch or dinner buffet at Latest Recipe Putrajaya
CurATE, Four Seasons Kuala Lumpur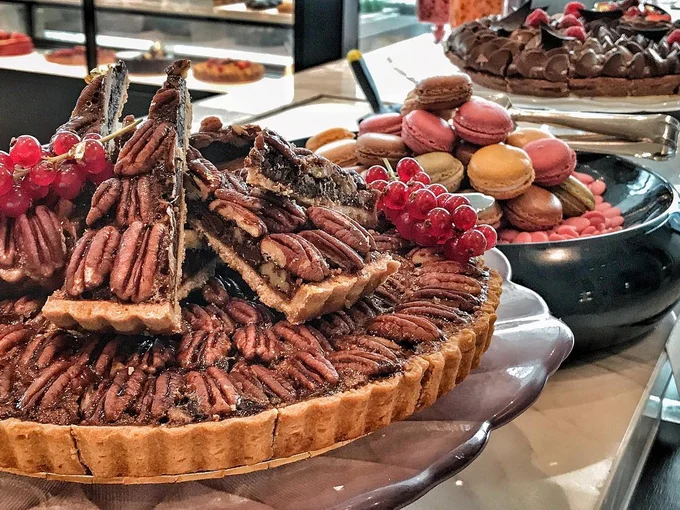 Deep dive into their range of fresh seafood, or take your pick from the best cuts of their premium meat. Once you're done, browse through woks and pans of comfort Asian cuisine, guaranteed to make you feel at home here. Amidst the restaurant's warm and familial environment, this space would easily become a go-to venue to spend with your loved ones.
Atmosphere 360
Situated 282m above ground, Atmosphere 360 is a modern and elegant revolving restaurant located inKL Tower, offering a magnificent 360 degree view of the entire city skyline. Take your dinner to new heights as you head here for a unique experience of dining from the highest restaurant in town.
Restoran Rebung Chef Ismail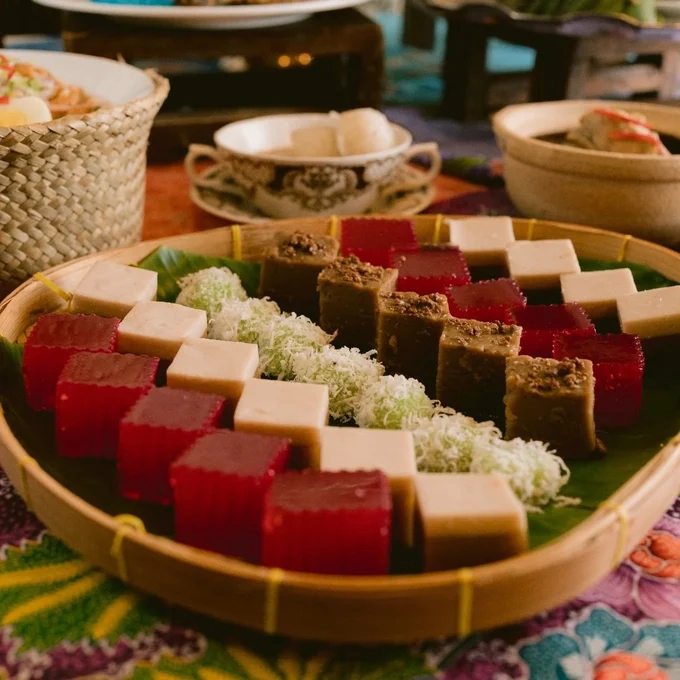 Jom makan here and celebrate the different local flavours with a truly Malaysian feast. You'll be spoiled for choice as hot dishes are served in platters and trays in an all-you-can-eat style. Get ready to fill your stomachs with classic favourites such as the beef rendang, nasi lemak, satay, and more!
Lisette's Café & Bakery
Head over to Lisette's Cafe in Bangsar for the best vegetarian-friendly buffet with your loved ones. This quaint cafe is frequented by many for their famous Sunday Brunch buffet that serves up a wholesome Mediterranean-inspired meal spread, as well as their Beautiful Buffet on Tuesdays and Fridays that comes with over 20 vegetarian-friendly delicious options.
Opium
Craving for some good dim sum? Nestled in the heart of KL, Opium KL is an oriental-themed restaurant and has been voted as one of the most alluring restaurants in Bukit Bintang. Besides their main menu of inventive Asian dishes, the eatery also offers a must-try halal dim sum buffet that will surely satisfy your cravings!
Hanare Japanese Restaurant
Located right in the heart of KL, 
Hanare
 is consistently at the top of the list when it comes to authentic Japanese buffets in Malaysia. Spend 2 hours savouring unlimited servings of appetizers, teppanyaki, sashimi, sushi, grilled seafood, free-flow Wagyu beef, and more – everything prepared meticulously by their line of professional chefs. The wide selection of fresh seafood at Hanare are all air-flown twice a week from Tokyo's famous Tsukiji Market.