Free RM800 Firefly e-Voucher giveaway with apply HSBC / Standard Chartered Credit Cards !
Redemption period : 11 October (1pm) – 18 October (1pm)
The Applicants are required to provide the Identity Card (MyKad) images (front and back) during the application via RP website.
The Campaign Gift is guaranteed to ALL Successful Applicants across the campaign period. The customer is required to Activate to be eligible for the SUG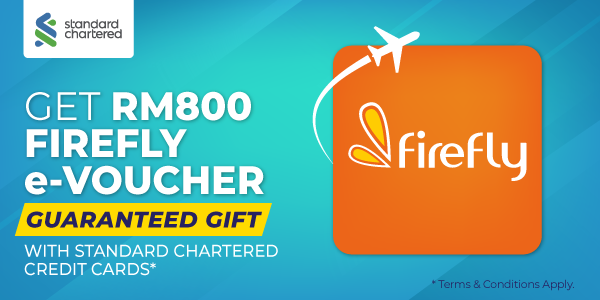 Best Standard Chartered Credit Cards
Packed with features, Standard Chartered credit cards offer you more than 1000 great deals nationwide, from dining offers to shopping, travelling and lifestyle benefits. Compare all the cards and apply online.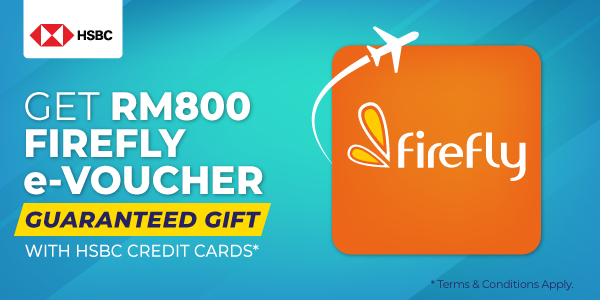 Best HSBC Credit Cards
The world's local bank brings a great range of conventional and Islamic credit cards to Malaysia. From the Amanah M-Power range, to Premier for privileged account holders, HSBC credit cards have something to offer everyone. Excellent dining deals and amazing travel discounts round out the range. Browse the cards and apply online.