Food delivery is becoming more and more popular in Malaysia, as people are preferring to stay in and have food delivered to them instead of going out. This is especially true now that many restaurants are offering delivery services. In order to keep up with the competition, Grab has just announced a new deal for its food delivery service, GrabFood.
Starting from March 1st, customers will be able to subscribe to GrabUnlimited for only 99 cents for the first month. With this subscription, they will be able to get 50% off all their orders from participating restaurants. This is a great deal for those who order food delivery often.
Enjoy savings here, there, everywhere with GrabUnlimited, a subscription pack that lets you enjoy exclusive discounts for all your daily expenses with Grab, all while saving over RM300 a month!
GrabUnlimited is now at a special introductory price of 99 sen for the first month (original price: RM7.90), so don't miss out.
🔥 Exclusive March Promotions 🔥

🤑 Subscription Vouchers 🤑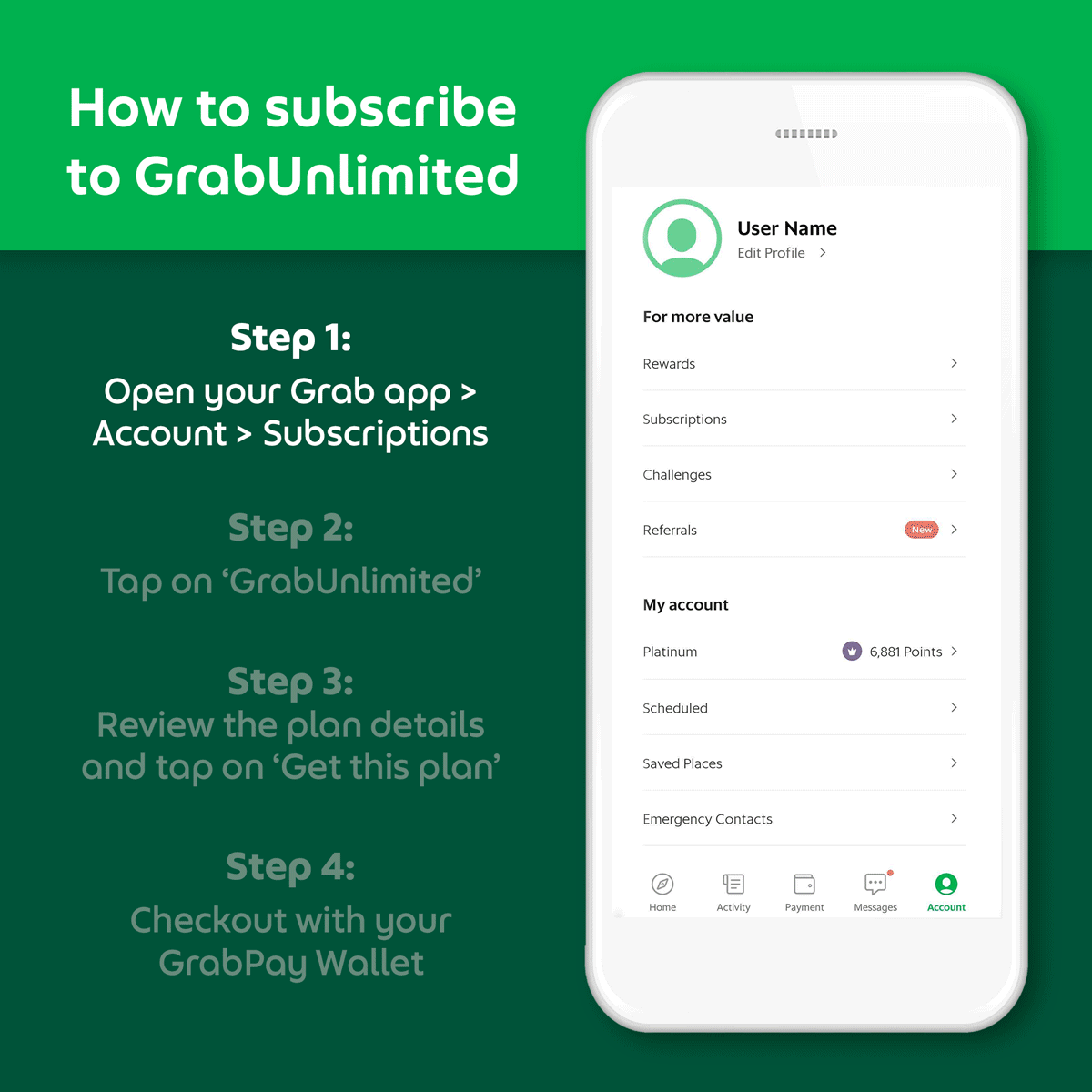 When I will get charged RM7.90/month for my GrabUnlimited subcription?
GrabUnlimited subscription plan introductory price of RM0.99, shall only be subject to first month subscription. For subsequent month, the renewal shall be at the normal price of RM7.90. Grab will notify users via email and inbox,  in the event there are price changes of the introductory price.
What are the payment methods that are accepted by GrabUnlimited?
All promotions and/or vouchers in GrabUnlimited are only redeemable via GrabPay Wallet or PayLater payments. The GrabUnlimited subscription plan can only be purchased using GrabPay Wallet.